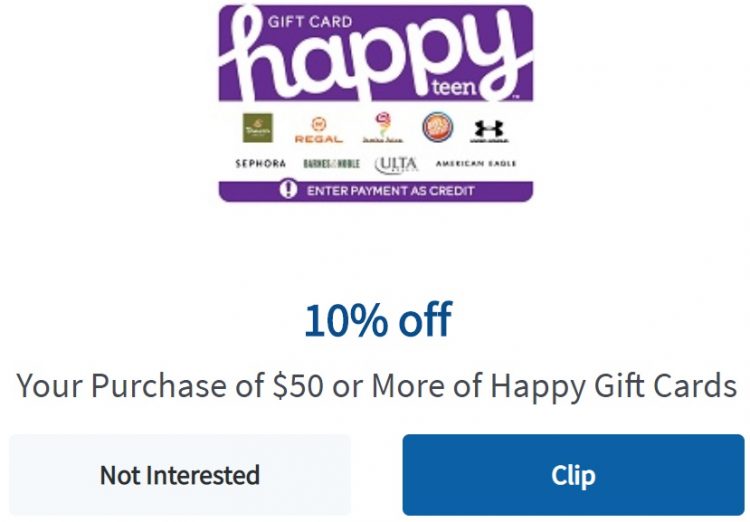 The Deal
Key Terms
Expires March 7, 2020.
Limit 1 coupon per offer.
Tips & Ideas
You can use some brands of Happy gift card to buy third party gift cards at other stores (e.g. Bed Bath & Beyond), so this can indirectly be a profitable deal for some resellers. Remember to pay with a card that earns more at grocery stores; having said that, some Meijer stores don't get coded as grocery with some banks.