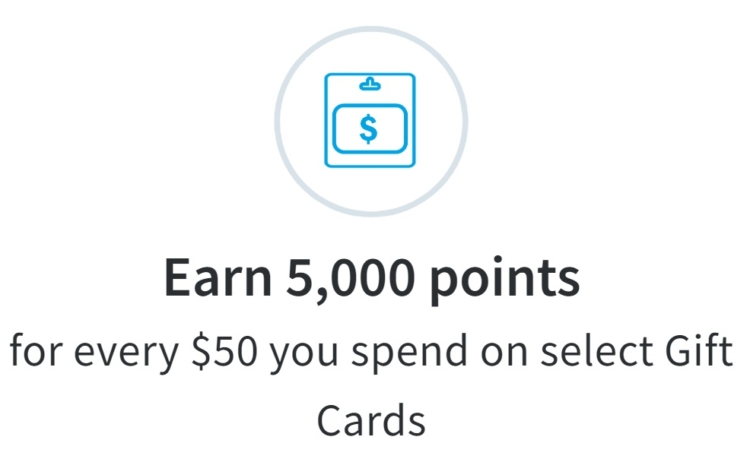 The Deal
Earn 5,000 bonus points for every $50 spent on most third party gift cards at Meijer.
Direct link to offer – need to click the 'Earn' tab on that page.
Key Terms
Offer valid September 17-30, 2023.
Limit 50,000 points per customer.
Excludes Meijer gift cards, Amazon, prepaid debit, Visa, Mastercard, phone cards, previous purchases.
Tips & Ideas
5,000 points are worth $5 off your next purchase, so this is like getting 10% back towards a future purchase, similar to past deals. The great thing about this version of the offer is that it's valid on up to $500 of spend whereas some recent offers were only good on up to $250 of spend.
Note the exclusion for Amazon gift cards, but other high value brands like Best Buy, Home Depot, eBay, Nike, etc. are all eligible.
This is a Rewards offer, so there's no digital coupon needed. When you've bought the gift cards, the points will show up on your account within a couple of hours and eventually expire, so be sure to note their expiration date. Meijer also now requires that you claim whichever reward you want to redeem before checking out.
Past Offer Dates