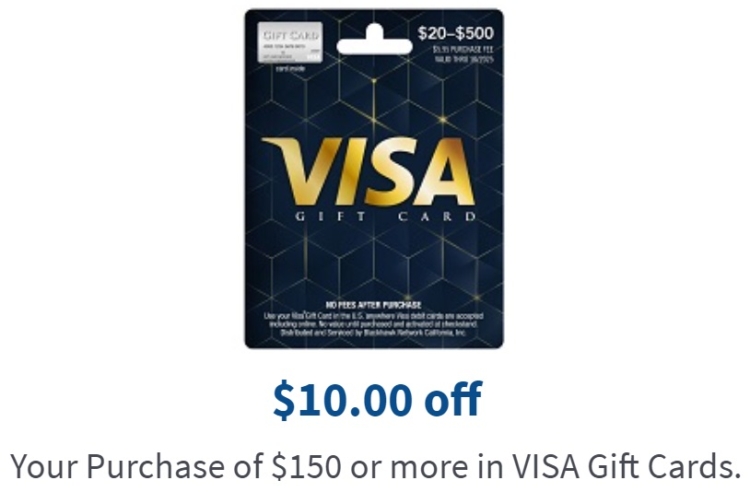 The Deal
Key Terms
Offer valid May 7-13, 2023.
Limit 1.
Must load digital coupon.
Tips & Ideas
This is a great deal because it's an easy way to rack up some bonused spend at grocery stores while also making a profit. Variable load Visa gift cards will work for this, so you'll make $4.05 after taking into account the $5.95 purchase fee.
Past Deals
March 19-25, 2023
November 6-12, 2022
September 4-10, 2022
July 3-9, 2022
March 20-26, 2022
November 7-13, 2021
September 5-11, 2021
July 4-10, 2021
March 21-27, 2021
November 8-14, 2020
September 6-12, 2020
July 5-11, 2020
March 29-April 4, 2020
November 10-16, 2019
September 8-14, 2019
July 7-13, 2019
March 24-30, 2019