Update 10/15/20: Some people are being targeted for this same Lululemon Amex Offer, except that version has an expiry date of January 1, 2021.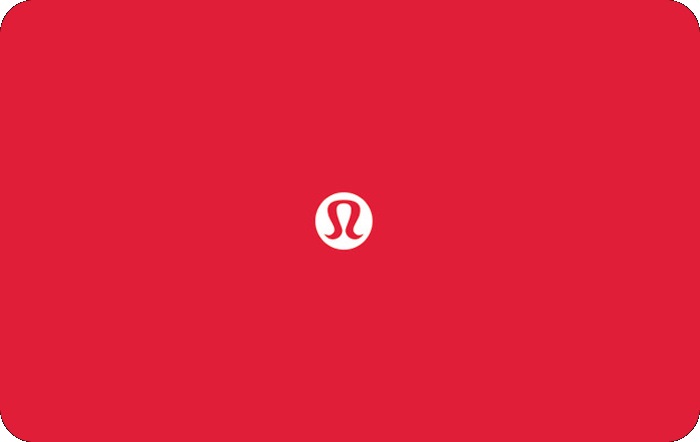 The Deal
There are two versions of a new Lululemon Amex Offer:

Spend $100 in one or more transactions & get $20 back, or
Spend $100 in one or more transactions & get 2,000 Membership Rewards.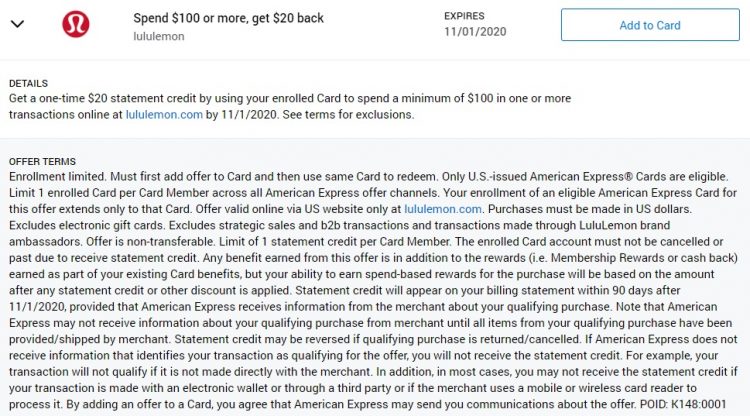 Key Terms
Expires November 1, 2020.
Offer valid online via US website only at lululemon.com.
Purchases must be made in US dollars.
Excludes electronic gift cards.
Excludes strategic sales and b2b transactions and transactions made through LuluLemon brand ambassadors.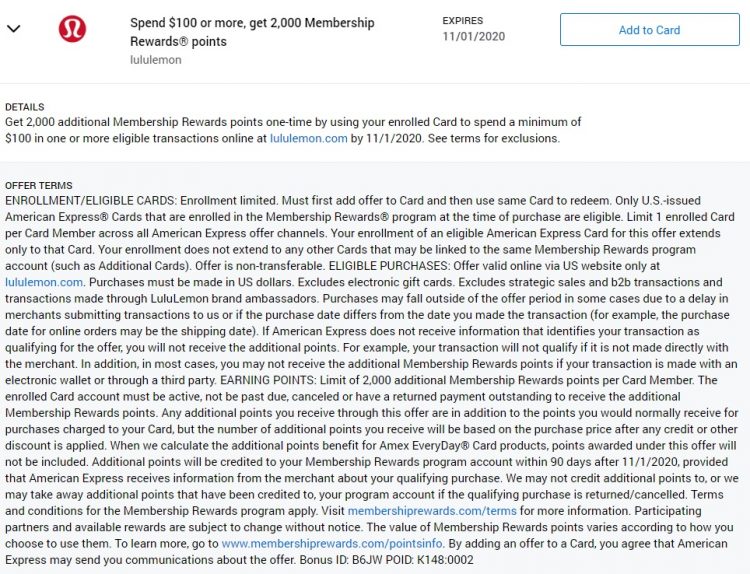 Tips & Ideas
A similar Amex Offer expired a week ago, so it's nice to see another round of offers come back so soon after.
As before, eGift card purchases are excluded because payment for those are processed by CashStar and so won't trigger this Amex Offer. However, you can buy a physical $100 Lululemon gift card to get the $20 back or 2,000 Membership Rewards.
Remember that you can load one of each type of Amex Offer to your cards (i.e. one statement credit version of the Lululemon Amex Offer and one Membership Rewards version if you were targeted).
Gift card purchases probably won't track when clicking through from a shopping portal, but it's worth giving it a try anyway – here are the current rates.