Update 10/16/20: Even more cards have been targeted for this Lowe's Chase Offer, with this latest round having an expiry date of December 3, 2020. Be sure to check on cards you never use as I've now gotten it on my Chase debit card which I'd never even used once, as well as my old IHG Select card which is sock drawered.
Update 9/30/20: More cards have been targeted, this time with an expiry date of November 19, 2020. My wife had the original offer on her brand new Freedom Unlimited card, while I've now had it show up on my Chase debit card.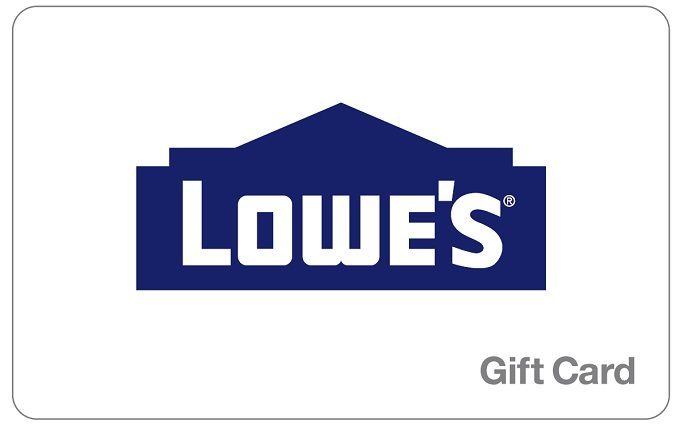 The Deal
Get 10% back at Lowe's with a targeted Chase Offer.
Key Terms
Expires October 22, 2020.
Maximum $13 back.
Offer valid one time only.
Payment must be made directly with the merchant.
Offer not valid on third party delivery services.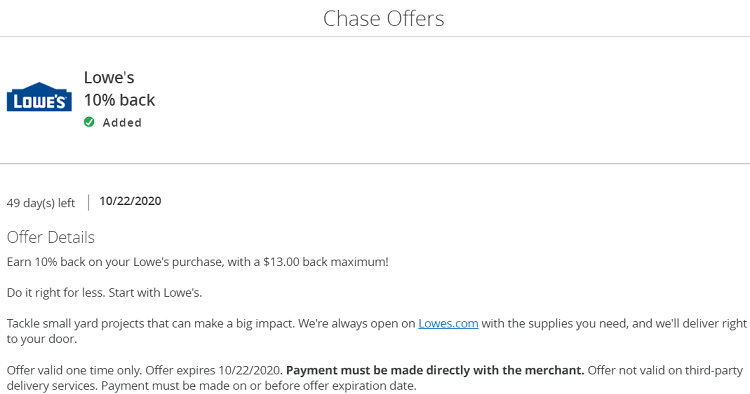 Tips & Ideas
This is a nice offer if you're targeted seeing as Lowe's stores have a fairly comprehensive gift card rack with Visa and Mastercard gift cards, Amazon gift cards, grocery store gift cards, etc.
h/t reader EW