Update 11/27/21: Reader James has confirmed that this offer is indeed for a $10 Lowe's eGift card when buying a $50 Happy gift card – thanks to him for the photo below too.
The signage in-store lists the eligible SKUs; last time Happy Student gift cards weren't eligible, so be aware of that. I don't know how easy it is to verify in-store which SKU is for which card though.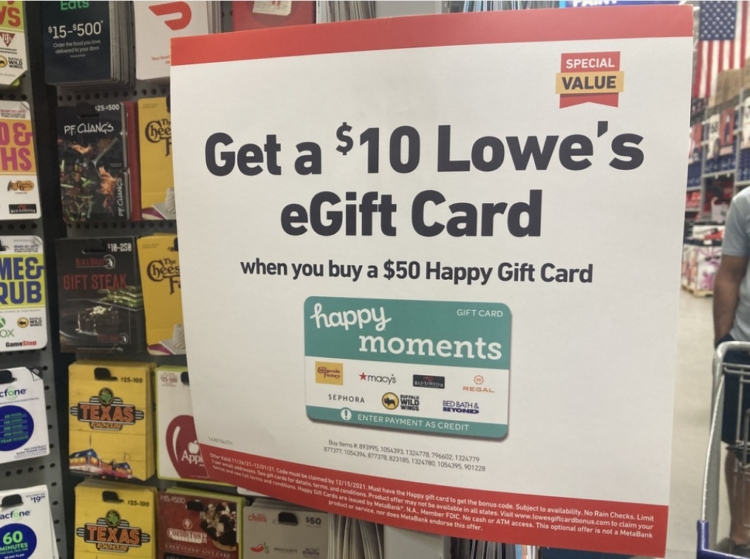 The Deal
Buy a Happy gift card at Lowe's & get a Lowe's eGift card free.
Key Terms
Expires December 1, 2021.
Code must be claimed by December 15, 2021.
Limit 2 per email address.
Tips & Ideas
These gift card deals at Lowe's never state online what the deal actually is other than displaying what the eligible gift card brand is. I'm guessing that the deal will be that you get a $10 Lowe's eGift card free when buying a $50 Happy gift card seeing as that's what they offered last month, but I'm not certain about that.
If you happen to go in to Lowe's and see any signage about this offer, I'd love it if you could let us know what the offer is.