Update 10/13/21: This offer ends today, but if you're planning on taking advantage of it before it ends there's something important to be aware of. Reader Roman reached out because he bought a couple of Happy gift cards at Lowe's. The Happy Her card worked for this offer, but the Happy Student card didn't – he got an error message stating 'card ineligible for this promotion' when trying to redeem the offer.
Update: Reader Randy sent me an image of the signage from their store (below) which states that the offer is for a $10 Lowe's gift card when buying a $50 Happy gift card. It might be that a $100 Happy gift card will give you $20 worth of Lowe's gift cards, but to play safe I'd stick to $50 denominations in case a $100 card only gives you one $10 Lowe's card.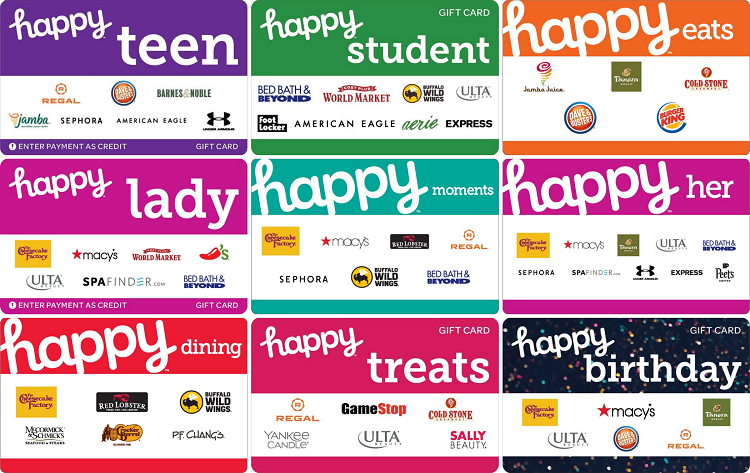 The Deal
Buy $50 Happy gift card at Lowe's & get $10 Lowe's eGift card free.
Key Terms
Offer valid October 7-13, 2021.
Must claim Lowe's eGift card by October 27, 2021.
Limit 2 per email address.
Tips & Ideas
There wasn't any signage for this offer in-store, but the LowesGiftCardBonus.com landing page above indicated that there was a Happy gift card offer in-store. I therefore bought a $50 card to test out what the offer was seeing as the landing page didn't state what the actual offer was.
Unfortunately the receipt didn't state what the offer was either – it just directed me to the landing page to claim my free Lowe's gift card. My $50 purchase got me a $10 Lowe's eGift card; I don't know though if a $100 Happy gift card purchase will get you a $20 Lowe's eGift card or if $10 is the maximum per claim.