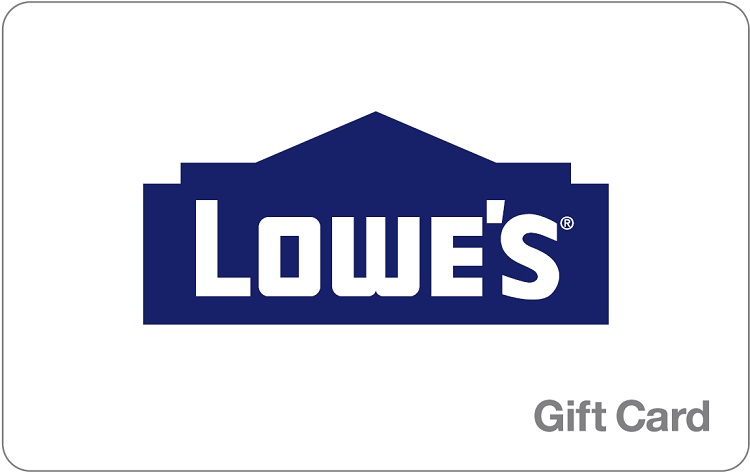 The Deal
Spend $250 at Lowe's in one or more transactions and get $50 back with a targeted Amex Offer.
Key Terms
Expires December 31, 2021.
Offer valid in-store at Lowe's (excluding any Lowe's Outlet(s)) and online at Lowes.com or LowesforPros.com.
Valid only on purchases made in US dollars.
Valid at participating locations in US. See merchant website for shipping policy. Some merchants may not ship to all areas.
Excludes any Lowe's branded website that is operated by a third party on behalf of Lowe's, including but not limited to applianceparts.lowes.com, lowesstore.wgiftcard.com, blinds.lowes.com, as well as the sale of any electronic or corporate gift cards.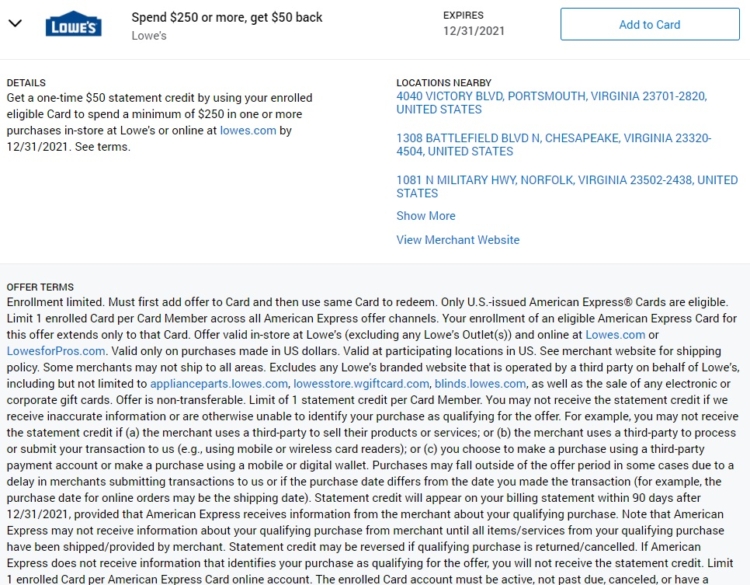 Tips & Ideas
eGift cards are excluded because payment for those is processed by a third party. However, you can buy $250 worth of gift cards in-store to lock in the 20% discount. Lowe's stores have a great gift card rack with all kinds of options including Visa and Mastercard gift cards, Lowe's gift cards and many third party cards like Amazon.
I had this offer on my Business Platinum card but no others, so it might only be available on that card type. If nothing else, I wouldn't be surprised if it's only available on business cards as that seems to have been the case with recent Lowe's Amex Offers.