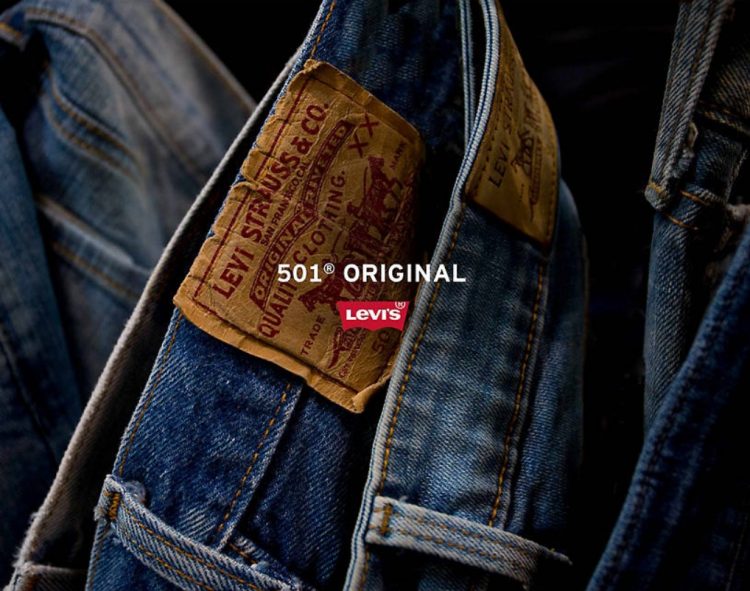 The Deal
Spend $150+ in one or more transactions with Levi's & get $30 back with an Amex Offer.
Key Terms
Expires September 30, 2021.
Offer valid in-store and online at any participating location in the US, Puerto Rico, and US Virgin Islands.
Guam locations are excluded.
Purchases must be made in US dollars in order to qualify for this offer.
Excludes wholesale purchases, retail partners, international locations, and international versions of the merchant website.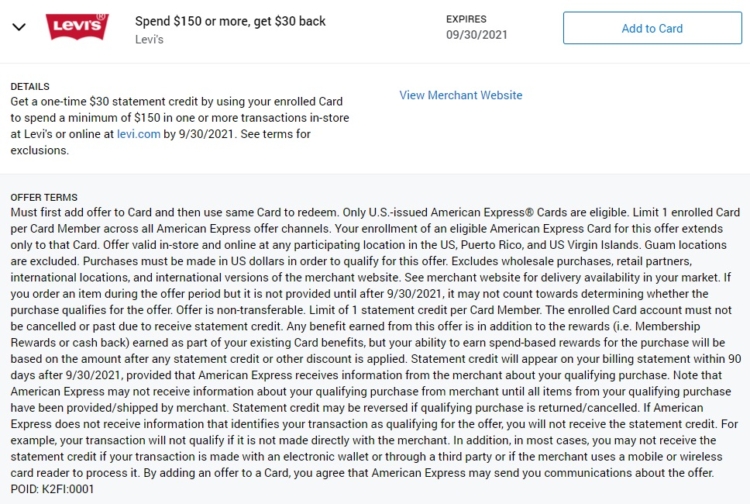 Tips & Ideas
Levi's sells both digital and physical gift cards on their website and it looks like they process payment for both kinds themselves. You can therefore buy $150 worth of Levi's gift cards to lock in the 20% discount. You can do the same with physical gift cards in-store too.
If buying online, be sure to enroll your Amex card in Google Pay and activate the offer for 3% cashback at Levi's online. If buying in-store, add your card to Rakuten's in-store offers to earn 2.5% cashback or 2.5x Membership Rewards or 3% with Google Pay. Although gift card purchases are always excluded with Rakuten, that's not always enforced.
Past Levi's $150/$30 Amex Offer Expiry Dates