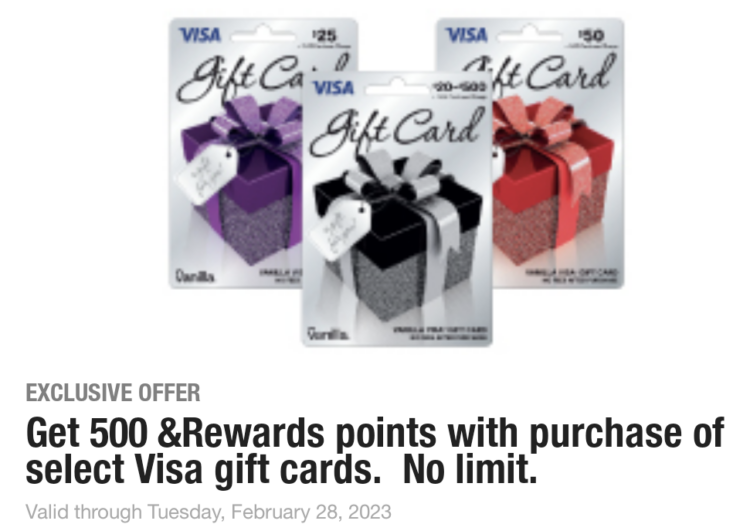 The Deal
Buy Vanilla Visa gift cards at Kum & Go and get 500 &Reward points.
Key Terms
Expires February 28, 2023.
Tips & Ideas
250 points can be redeemed for 10c off per gallon of gas on up to 20 gallons, so this offer could save you 20c off per gallon, but I'm not sure if that stacks or if you can only redeem one 10c reward at a time. Maximum savings from this offer would be $4; that's not a huge reward, but it would negate most of the purchase fee on a variable load Visa gift card which, combined with a card that earns more at gas stations, might be worth it.
I'm also not sure how many times you can do this deal. If you can buy one Visa gift card after another, can keep racking up the 500 points and then stack the fuel savings for more than 10c off per gallon at a time, it could make the deal even more worthwhile.
If anyone knows how these gift card deals at Kum & Go work, please let us know in the comments below.