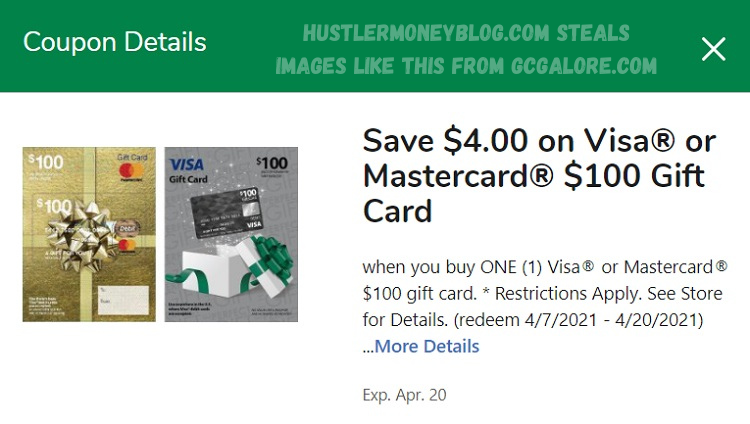 The Deal
Save $4 when buying a $100 Visa or Mastercard gift card at Kroger & its affiliate stores.
Key Terms
Expires April 20, 2021.
Excludes Visa & Mastercard $25, $50, Variable Load and Multipack cards.
Limit one coupon per customer.
Tips & Ideas
I can't remember if the $100 cards have a $4.95 or $5.95 purchase fee. Either way, the $4 discount helps mitigate much of that fee. Seeing as this offer is around for the next couple of weeks, it might be worth holding off on buying any cards in case a 4x fuel points promo gets launched before this offer expires.