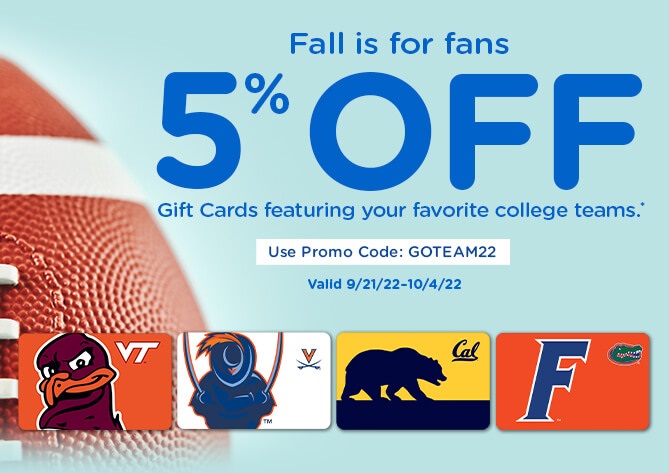 The Deal
Save 5% when buying Fancard Mastercard gift cards from Kroger online & using promo code GOTEAM22.
Key Terms
Offer valid September 21-October 4, 2022.
Tips & Ideas
This is only valid on $25, $50 and $100 fixed-value Fancard Mastercard gift cards. That means that the 5% discount won't fully negate the purchase fees, plus there are shipping fees of $0.50 per card to take into account. That might be worth it for some people though based on the fuel points that you'll earn on the order.
Be aware that payment for these orders will be processed by Blackhawk Network rather than Kroger. That means that it won't code as a grocery purchase.
Past Offer Dates
March 22-April 5, 2022 with promo code FAN2022