Sorry, this deal has ended.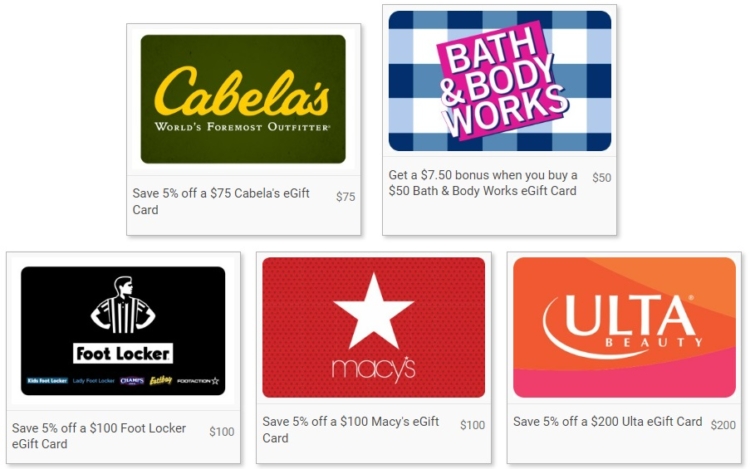 The Deal
Kroger is offering the following new gift card deals online:

Save 5% on the following cards:

$75 Cabela's
$100 Foot Locker
$100 Macy's
$200 Ulta Beauty

Buy $57.50 Bath & Body Works gift cards for $50
Key Terms
Expires September 27, 2022.
Limit 1 per brand except Bath & Body Works which has a limit of 3.
Tips & Ideas
A 5% discount is a poor deal on those four brands as they're frequently available at better discounts. Saving 13.04% on Bath & Body Works gift cards is a better deal, especially if you can make use of the 2x fuel points you'll earn too.