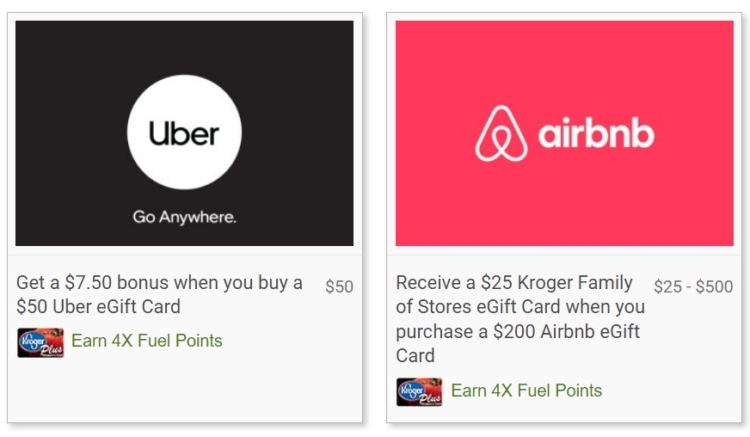 The Deal
Kroger is offering the following new gift card deals online:

Buy $57.50 Uber gift cards for $50
Buy $200 Airbnb gift cards & get $25 Kroger eGift cards free
Key Terms
Expires March 22, 2023.
Airbnb – limit 1 per transaction.
Uber – limit 1.
Tips & Ideas
Both of these are good deals that might be of interest for resellers, especially if you can also get value from the 4x fuel points you'll earn.
Note that payment is processed by Blackhawk Network and so it won't code as a grocery purchase.