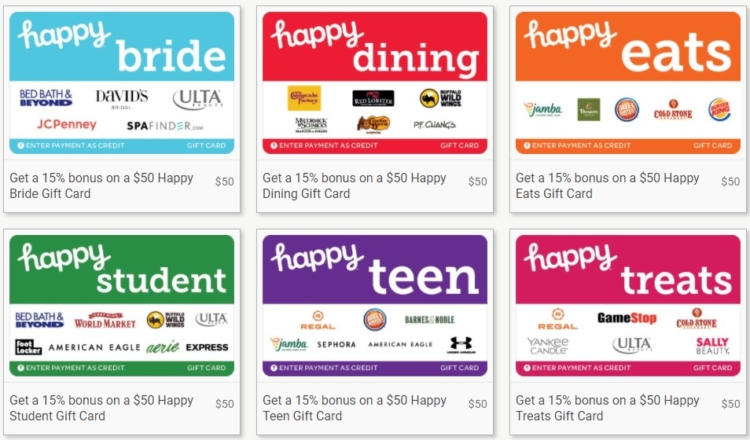 The Deal
Buy $57.50 gift cards for the following Happy brands for $50 from Kroger online:
Key Terms
Expires July 27, 2021.
Limit 5 per brand.
Tips & Ideas
This works out to be a 13.05% discount which isn't too bad for some of these Happy brands considering some can be used at Bed Bath & Beyond, Barnes & Noble, Sephora, Foot Locker, etc.
Note that these are physical gift cards rather than eGift cards. The downside of that is that it means you'll have to wait longer for them to arrive and you'll have to go in-store to convert them to gift cards, but there's no shipping fee and it also means you might be able to convert Happy Bride and Happy Student gift cards to other third party gift cards at Bed Bath & Beyond.