Update 11/1/19: These deals are now live and should be available at most or all of Kroger's affiliate stores. That includes Harris Teeter, although their digital coupons are valid until November 5 rather than November 3.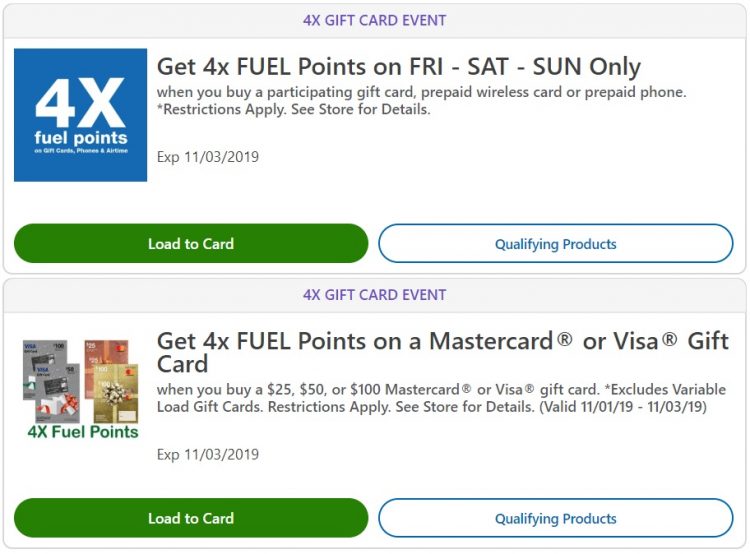 The Deal
Kroger has two new digital coupons:
Key Terms
Offer valid November 1-3, 2019 only.
Variable load Visa & Mastercard gift cards excluded.
Tips & Ideas
Note that even though you can load these digital coupons to your account right now, they're not valid until this coming weekend (November 1-3).
This is great timing for new 4x fuel points digital coupons though. That's because Kroger's fuel points are valid until the end of the month after you earn them, so points earned with this promotion will be valid through to the end of the year.
Kroger fuel points can be used to save up to $1 per gallon on up to 35 gallons of fuel. That works out to be savings of 14% if you're able to fuel to that 35 gallon limit which is a great discount if you're buying things like Amazon gift cards.
As always, pay with a credit card that earns more at grocery stores to make it even more rewarding.