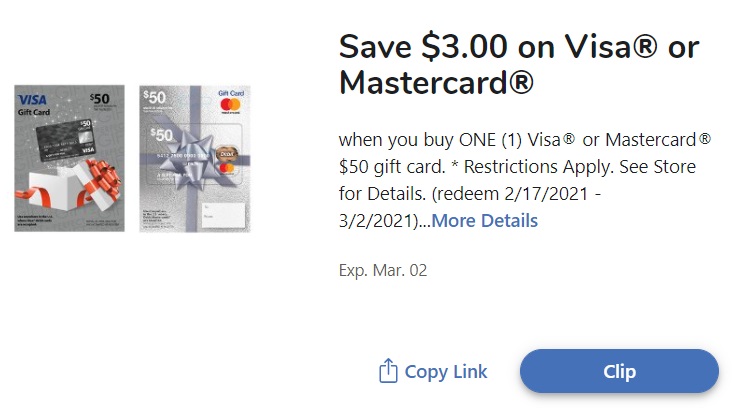 The Deal
Buy $50 Visa or Mastercard gift card & save $3 at Kroger & its affiliate stores.
Key Terms
Expires March 2, 2021.
Excludes Visa & Mastercard $25, $100, Variable Load and Multipack cards.
Limit one coupon per customer.
Tips & Ideas
Even with the $3 discount, you'll still have the pay the remaining $1.95 purchase fee. If this is a deal you're interested in but don't need the gift card immediately, it might be worth waiting a week or so in case Kroger launches a new 4x fuel points promotion which will double the number of fuel points you'll earn.