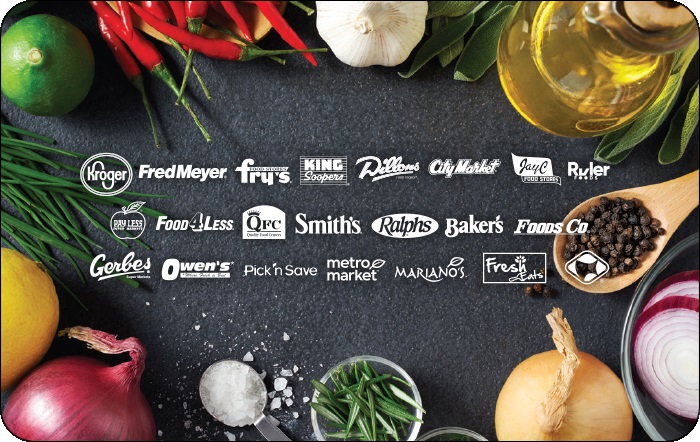 There's big news in the grocery store world today as Kroger has confirmed that it plans to merge with Albertsons.
Rumors about this deal were swirling yesterday and I hadn't posted anything about it at the time as nothing was confirmed, but Kroger has officially confirmed this merger today.
Kroger is currently the largest grocery store company in the US and Albertsons is the second largest grocery store company, so combined they would be a huge entity with ~5,000 stores. If you don't currently live in a region served by one or the other of the companies, Kroger owns more than 20 grocery store chains including Kroger, Ralphs, Fred Meyer, King Soopers, Fry's, Smith's and many more (you can see a list of all of them in the image at the top of this post). Albertsons meanwhile owns Albertsons, Safeway, Tom Thumb, Jewel-Osco, Pavilions and many more.
The announcement states that they expect the deal to close in early 2024, so there's still more than a year before we'll likely see any changes.
What Does The Kroger/Albertsons Merger Mean For Gift Cards?
There are a few implications for the gift card world regarding this deal, although how that'll all pan out remains to be seen. Here are some initial thoughts.
Blackhawk Network vs Incomm
Both Kroger and Albertsons used to have their in-store gift card racks run by Blackhawk Network, but in the last year or two Albertsons moved over to Incomm which meant different types of multi-store gift cards, different Visa and Mastercard gift cards, etc.
Considering that it's Kroger who appears to be the driver of this merger (they're paying a ~30% premium based on the Albertsons share price), I imagine that it'll be Blackhawk Network who wins out as the gift card provider for the combined company unless a) Albertsons is effectively maintained as a completely separate division (unlikely as part of the reason for the merger will be to reduce operating costs) or b) Incomm offers some kind of preferential terms.
From a reselling perspective, Blackhawk Network would likely be preferable seeing as gift card deals at Albertsons and its affiliate stores have been few and far between since they moved to Incomm.
Online Gift Card Portals
Kroger sells gift cards online via a portal powered by Blackhawk Network. It'll be interesting to see if Albertsons and/or Safeway websites have their own version post-merger. I suspect not, but if they do then it'd hopefully mean you could double up on deals.
Fuel Points
Something of particular interest for gift card resellers will be how gift card purchases are rewarded. Kroger et al currently offers 2x fuel points for gift cards and 4x during certain promotional periods. Those points can only be redeemed for savings on gas.
Albertsons et al meanwhile have a dual program. You earn points on gift card purchases with (now very) occasional deals offering higher earning rates on specific brands. Those points can be redeemed for higher value for gas savings and lower value for grocery savings. Although grocery savings offer less potential value, it's a nice option to have if you don't need to fill up with gas very frequently.
Both Kroger and Albertsons also sometimes run other gift card deals. With Kroger they'll sometimes have digital coupons offering instant savings, while Albertsons will have in-store deals where you get a coupon when buying eligible gift cards which can be redeemed for savings on your next grocery shop.
Again, seeing as Kroger is driving the merger I imagine future deals will be something akin to what they currently offer. The biggest unknown will be the fuel points program.
In the past this has been lucrative for gift card resellers who sell fuel points accounts they've loaded during 4x fuel points promotions. However, in recent months Kroger has been leading a huge crackdown on those with some resellers losing significant sums of money as a result. Reselling fuel points has always been against Kroger's terms, it's just that they're now making a much more concerted effort to prevent this from happening. Miles Earn And Burn has covered this topic a number of times recently – here's his most recent post about it.
My personal best case scenario will be that Kroger will move to a hybrid loyalty program model whereby points you earn can be redeemed for savings on fuel or groceries. If groceries were included, that could make 4x fuel points promotions still worthwhile when it comes to selling the underlying gift cards, with the resellers keeping the points themselves for savings on groceries. I doubt there'd be as much value as when redeeming for gas savings, but considering the current crackdowns and potential for losing thousands of dollars if you're a heavy hitter, getting lesser savings on groceries could be preferable to just stopping Kroger shenanigans completely.
Conclusion
Overall, I have mixed feelings about this merger. For people in areas currently served by Albertsons company stores and not Kroger ones, this will hopefully be a positive development as it should mean more gift card deals for you. For current Kroger customers, whether there'll be any benefit remains to be seen. If it means the fuel points program gets revamped so that the points become more flexible, this merger will hopefully be a good thing.
Your Thoughts
What are your thoughts on the merger? Are you hopeful for possible opportunities or are you more pessimistic about the gift card deals from 2024 on once the merger is complete? Let us know in the comments below.
h/t EW