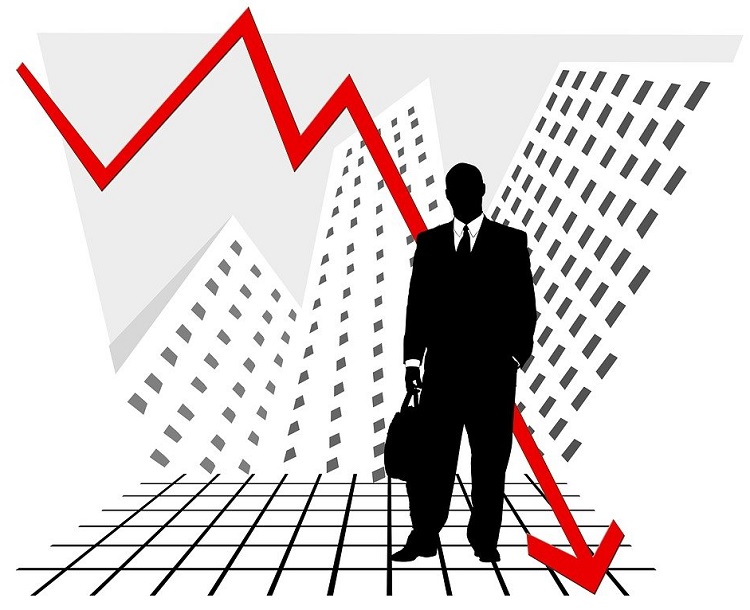 If you've never heard of iConsumer, don't worry – you're not missing out. In case you have some orphaned cashback in their shopping portal though, that cashback will be remaining parentless.
Several years ago, iConsumer had some semblance of being interesting. They offered cashback when buying gift cards on eBay back when there used to be some great stacking opportunities (eBay Bucks, paying with discounted eBay gift cards, etc.). What was interesting about iConsumer at the time is that they not only offered cashback, but stock in their company too.
Granted, that stock was meaningless at the time as it was still early days in their business, but earning stock in their company was a nice addition to the very real cashback earned on eBay purchases just in case their company did ever go anywhere. I ended up getting paid ~$375 cashback at the time, so they definitely offered some value.
Since then, iConsumer seems to have chased fad after fad. At the high point of the Bitcoin craze, they decided to pivot to offering Bitcoin instead of cashback. They did that at the very peak of the Bitcoin market, so when the price of Bitcoin crashed, they realized that changing their business model to be reliant on Bitcoin might've been a bit of a dumb decision.
I forget exactly what happened next. I think they went back to offering a mix of cashback and stock, but with the stock component being higher. That meant Cashback Monitor sometimes made iConsumer's rates look disproportionately good as it combined both their cashback and stock rates and listed that. As a result, while some portals offered 3% cashback for a certain retailer, iConsumer might be listed as 9%. That looked great, but when clicking through to their site it would show a split of something like 0.75% cashback and 8.25% stock. Seeing as their stock isn't widely traded and doesn't – in my opinion – have any value, it was never worth choosing their poor cashback rate over another portal in the hope that the stock you earned might actually be worth something someday.
Seemingly chasing after fads again, iConsumer went to stock-only, perhaps in the hope that people like Robinhood day traders would push their share price higher for no discernible reason (to be honest, I don't even know if iConsumer's stock can be traded on Robinhood). Then the pandemic hit and they decided to revert back to a cashback model.
Pivot #5991
Well, it's a day ending in Y which means that iConsumer has decided to change their business model yet again. This time they're going back to offering stock-only when shopping through their portal, thereby making themselves irrelevant again. I'm not sure why people would choose to earn stock in a company which isn't worth anything over potentially generous cashback rates from portals like TopCashback or Rakuten, but I guess there must be some people keeping iConsumer on life support.
Here's the full message from the email they sent out to customers:
Six months ago we did our Pandemic Pivot. We made the choice (at a time of great uncertainty) that our business was more likely to succeed if we put our commission revenue into our customers' hands, instead of ours. Our shareholders are everyday people. For them, we believed that building for the future was going to take a back seat to making it through the month.

I'm very pleased that over 2,700 people pocketed over $180,000 in those six months, that we're still here, and that we're raring to grow.

Today we posted over at Shareholder Academy that we'll be pivoting back to our fundamental business model on October 22. We're putting "cash back" back on the shelf so that our commission revenue goes into our bank account, funding iConsumer's growth and operations. Today we increased our stock back percentages so that every purchase will mean a greater stake in iConsumer's future.

Every customer a shareholder and every shareholder a customer remains our path and our message. Not that the pandemic and its effects are over by any measure, but for iConsumer, it's time to get back on message. We like being easy to use, making a difference for our shareholders, and being optimistic about the future.

On that note, I'd be foolish not to take this opportunity to remind you that the iConsumer Button makes this all so easy. If you're cash back focused, you have a week. If you shop at Amazon, no hurry (but why wait), and if you like the higher stock back percentages, that benefit started today! Every purchase helps your company thrive.
I think my favorite sentence is "We like being easy to use, making a difference for our shareholders, and being optimistic about the future." Nothing about making their customers/shareholders better off by actually offering a meaningful return by offering cashback. Just blind optimism that offering stock in a company that's unlikely to ever have mass appeal given the wide variety of far more rewarding shopping portal options elsewhere will somehow work out well at a distant point in the future.
Anyway, I write this post in case you have orphaned cashback like me. I have ~$15 in earnings left over from purchases several years ago, but the minimum cashout amount is $25. With them moving back to a stock-only model, there's never going to be an opportunity to earn more cashback to withdraw that money.
Actually, that's probably not true. There's still 30 hours until the weekend, which gives iConsumer several more opportunities to pivot their business model from stock to cashback to stock to Ethereum to Bitcoin to tulips to maybe toilet paper if people decide to start panic buying that again. At least if you earned toilet paper it would be more useful than their stock certificate.