Update 2/8/21: Cardpool has announced that they're closing permanently. The writing seemed to be on the wall several months ago when I published the original post below and mentioned that I was concerned about their validity as an ongoing business. Sure enough, their financial issues couldn't be resolved and they're going out of business.
On the somewhat positive side, this isn't a situation a la The Plastic Merchant where sellers are getting screwed over. Cardpool has confirmed that all payments have been processed, so there shouldn't be any concern about sellers being out of pocket due to non-payment.
It's on the buyer side where there's now increased risk for a few reasons. For purchases since September 1, 2020, they advise the following:
We will keep the viewing site up as long as possible. We encourage you to access and use your gift cards as soon as possible. If you cannot use the gift cards immediately, take a screenshot and save it in a secure location. Please note that some users have complained of barcode distortion when printing to a printer or PDF. Taking a screenshot and printing it should prevent distortion.
There's no kind of commitment there in terms of how long "as long as possible" will be, so it's definitely worth saving the gift card details of unused cards you've purchased in recent months.
For people who bought gift cards before September 1, 2020 (when they brought in their new buying and selling experience), there's even more concern. Hopefully this gets resolved before the site gets closed down completely:
We understand that some of you have unused gift cards in the old mobile wallet or accessible by the old system links. We are working on your requests to provide the unused gift cards.
The biggest risk of all for people who bought gift cards from Cardpool is that they're no longer offering any kind of guarantee, let alone the 60 days they reduced their guarantee to last September.
Unfortunately, the guarantee we offered can no longer be honored. Please use your gift cards immediately to prevent loss due to dishonest sellers. If you experience a loss, we encourage you to file a police report. The police can work with the merchant to determine who used your gift card, and they may be able to recover your money.
If you have any outstanding cards, be sure to redeem them ASAP as it could be a free-for-all by unscrupulous sellers now that there'll likely be no comeback for the original owners of the gift cards if they redeem the value left on the cards themselves.
h/t Eugene
~
Update: After publishing the post below, I heard from someone in the know and they confirmed that Cardpool was sold in early 2019. They've since had issues with financing and inventory, so that backs up my concern about their validity as an ongoing business.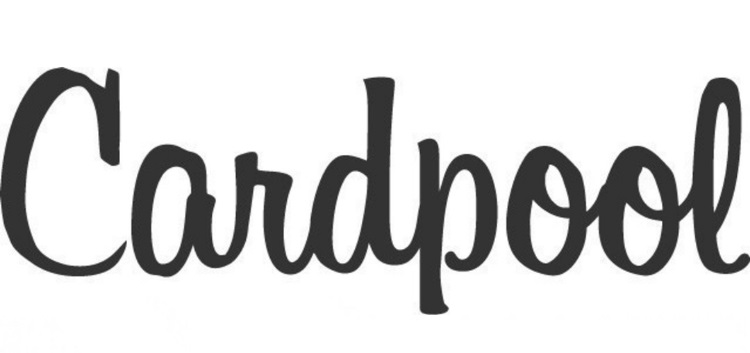 After noticing that Cardpool had reduced its gift card guarantee from one year to 60 days, I went down a bit of a rabbit hole trying to find out who now owns them.
Blackhawk Network bought Cardpool in 2011. They tried selling Cardpool in 2017 and there was a rumor last year that Cardpool was sold off, but I wasn't able to find any documentation confirming that a transaction ever went through or not.
GiftCards.com and GiftCardMall are both owned by Blackhawk Network and both still link to Cardpool for customers who want to resell gift cards, so that would support the theory that Blackhawk Network still owns Cardpool. However, both those sites link to broken pages on Cardpool, so it might just be that they haven't updated their own websites, or that there was some kind of agreement that they'd still link to Cardpool post-sale.
On September 7, 2020 – a week after reducing their gift card guarantee to 60 days – Cardpool published this post advising that they'd launched a new buying and selling experience. The site is also now powered by Shopify which doesn't seem in keeping with Blackhawk Network still owning them.
Another indication that Cardpool was sold by Blackhawk Network (or perhaps offloaded at no cost due to Cardpool making a loss) is that there's no mention of Blackhawk Network anywhere on Cardpool's website. Both GiftCards.com and GiftCardMall mention Blackhawk Network on their own websites, including on their 'About Us' pages. Cardpool on the other hand has no contact information available for anyone whatsoever on their website – no address and no phone number. The only way to contact them is by completing an online form and hoping that they reply to your email.
There is a way to access the company's registered office address though. You can view their business registration information here by searching for Cardpool which displays the following results: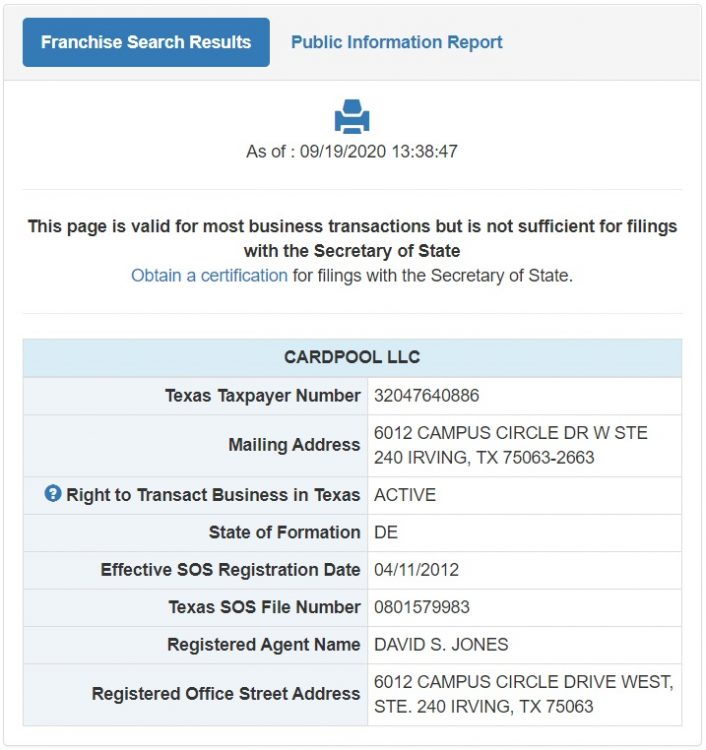 If you click on the 'Public Information Report' tab, you then see the following details: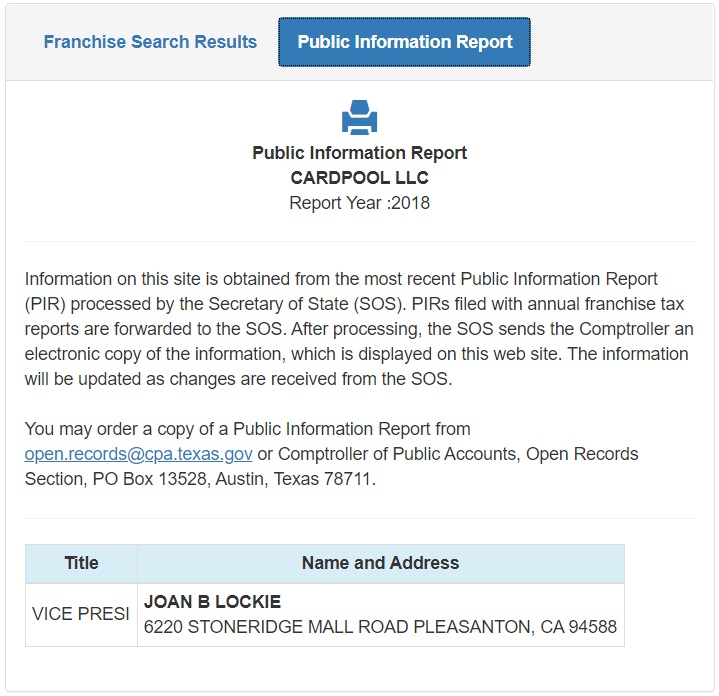 At first I took that Public Information Report to mean that Blackhawk Network still owned Cardpool because 6220 Stoneridge Mall Road, Pleasanton, CA 94588 is the address of Blackhawk Network. However, the PIR is from 2018, so Cardpool may well have been sold since then.
Perhaps the biggest indication that Cardpool is now a standalone company is the fact that they received a PPP loan of $350,000-$1 million back in April. I couldn't find any such entries for GiftCardMall, GiftCards.com or Blackhawk Network, so the fact that Cardpool applied for – and received – a loan suggests they're now out on their own.
If Cardpool has indeed been offloaded, it doesn't inspire me with much confidence as to how long they'll be able to continue as a going concern even with that loan. They were already making a loss of several million dollars per year which is a pretty significant figure for a company with only 20 employees or so. Without Blackhawk Network's backing and business disruption from COVID-19 added in to the mix, the outlook isn't good.
I haven't sold gift cards to Cardpool in many years and I'd certainly avoid doing that in the future. I'd also be cautious about buying gift cards from them unless you're planning on redeeming them straight away. Even though they have a 60 day guarantee, that won't mean anything in the event that Cardpool themselves go under.