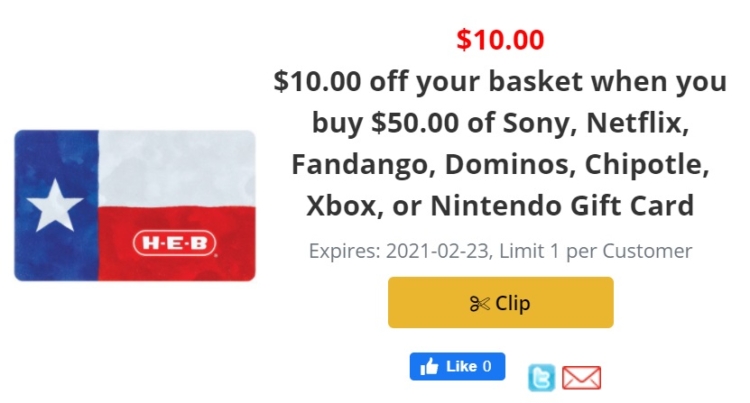 The Deal
Buy $50 gift card for one of the following brands at H-E-B & get $10 off:

Sony PlayStation
Netflix
Fandango
Domino's
Chipotle
Xbox
Nintendo eShop
Key Terms
Expires February 23 ,2021.
Limit 1.
Tips & Ideas
This is a good selection of gift card brands with several potentially being profitable for reselling.
Note that this deal is a little different to most gift card deals at H-E-B as it gives a $10 instant discount rather than a $10 H-E-B gift card.
With regards to PlayStation, it's not clear which PlayStation gift card brand is eligible as all it says is 'Sony'. That means it could be PlayStation Store, PlayStation Now or PlayStation Plus; I suspect it's PlayStation Store.