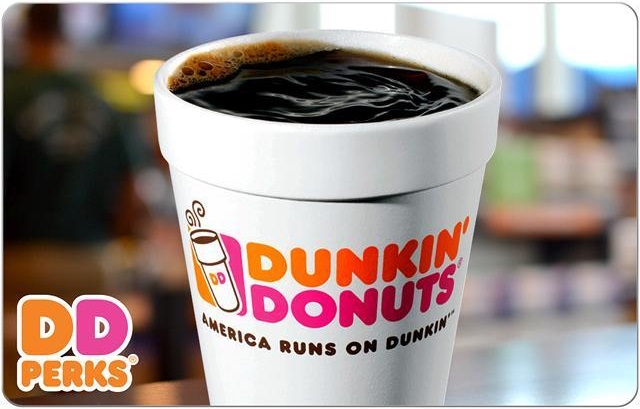 The Deal
Earn 35% cashback at Dunkin' Donuts when spending $2+ & you pay with a card linked in the Google Pay app.
Direct link to offer – my Google Pay referral link.
Key Terms
Expires October 31, 2021.
Limit $10 cashback.
Valid at participating Dunkin' locations in the US. Not valid in US territories.
Valid in-store only.
Not valid for gift card purchases. Not valid for payments made through PayPal.
An activated offer is good for 1 time use. You must re-activate the offer to use it again.
An activated offer will automatically expire 45 days after activation if not used, or on the offer expiry date, whichever is sooner.
Offer valid while supplies last.
You must be opted into Google Pay rewards and have at least one eligible payment card enrolled in the program.
You do not have to use Google Pay to pay. If you're using a debit card, pay with signature, not PIN.
Tips & Ideas
35% cashback is a generous rate, but the limit of $10 cashback means you'll max it out when spending $28.57. You can buy a gift card to lock in the savings from this offer. The terms exclude gift card purchases, but I'm not aware of that kind of thing being enforced in the past. Note that you'll have to buy the gift card in-restaurant because CashStar processes payment for Dunkin' Donuts gift cards purchased online.
Note that you don't have to pay with the Google Pay app itself. You enroll a payment card in the Google Pay app, activate the offer and then pay with that card as normal.
This offer will stack with the cashback you can earn by also having that card linked in the Dosh app. Pei and Bitmo are two other apps offering card-linked programs that'll also stack with these offers at Dunkin' Donuts. You can then take it a step further by paying with an Amex card with the $5/$10/$20 dining benefit loaded to it or a card with the Dunkin' Donuts Chase Offer added to it.
Past Deals