Update 11/29/21: Promo code CYBERSURPRISE should also work.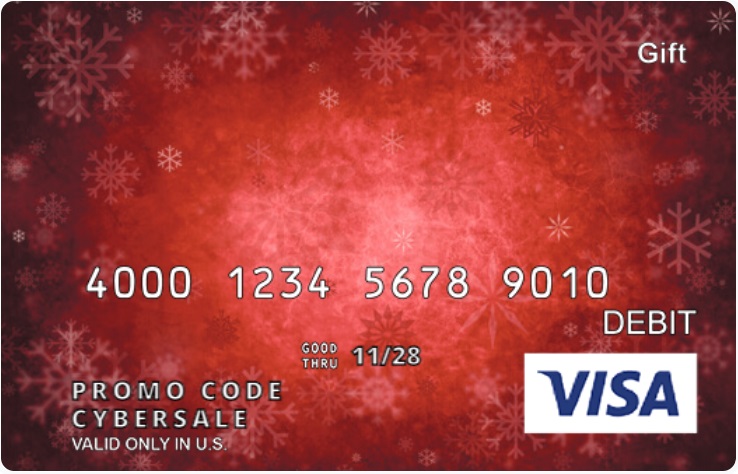 The Deal
Save 5% when buying virtual Visa gift cards from GiftCards.com & using one of the following promo codes:
Direct link to offer (our affiliate link).
Key Terms
Expires November 29, 2021 or while supplies last.
Limit 3.
Maximum discount $75.
Tips & Ideas
This promotion was meant to be starting on Monday, but it's started a little early.
GiftCards.com sometimes offers 10% off when buying virtual Visa gift cards. This offer obviously isn't as good, but the discount still more than covers the purchase and shipping fees.
The terms are a little weird because there's a limit of three but a maximum discount of $75. The maximum load on virtual Visa gift cards is $250, so the maximum savings per card is $12.50. That means the most you can save when ordering three cards is $37.50 rather than $75.
GiftCards.com always instacancels my orders, so hopefully you have more luck. With past deals people have been successful in getting more than one order fulfilled, so that's worth a try if you're successful with your first one.
Also click through from a shopping portal to earn some additional cashback – here are the current rates.