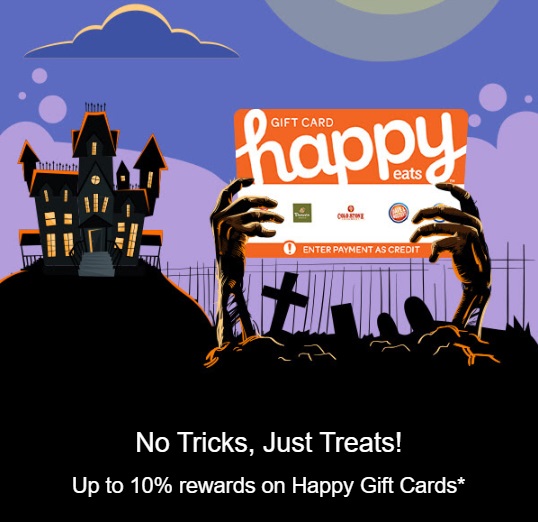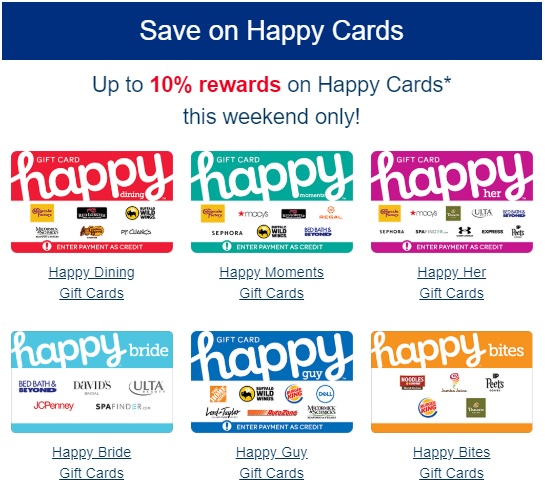 The Deal
Earn up to 10% G-Money rewards on Happy gift cards bought from GiftCards.com (our affiliate links):
Key Terms
Expires October 24, 2019.
Tips & Ideas
GiftCards.com seems to run this deal every month or two and the rewards rates are the same as last time. The only differences are that the new Happy Holidays brand is available on the site now (albeit at 1%) and Happy Guy is reduced from 2% to 1%.
The links above are our affiliate links, but you can earn a little additional cashback by clicking through from a portal – here are the current rates.