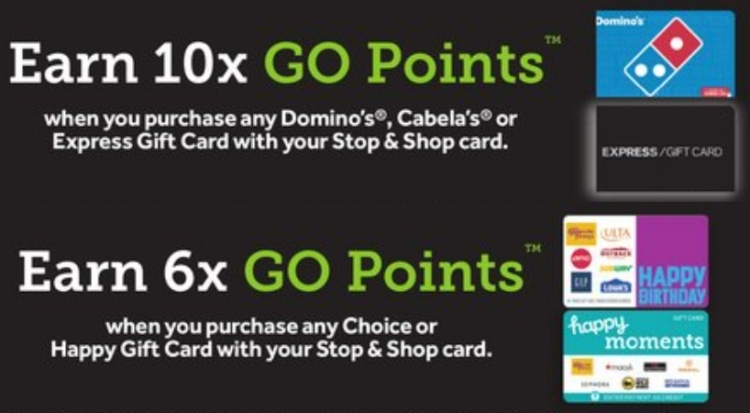 The Deal
Giant, Martin's and Stop & Shop are all offering slightly different gift card deals this week:

Giant

Earn 6x points on the following gift cards
Earn 10x points on the following gift cards

Martin's

Earn 10x points on the following gift cards

Stop & Shop

Earn 6x points on the following gift cards
Earn 10x points on the following gift cards

Express
Domino's
Cabela's

Giant Food (PA)

Earn 10x points on the following gift cards
Key Terms
Offer valid June 24-30, 2022.
Stop & Shop only – bonus points can be earned up to $2,000 in gift card purchases per week, per household.
Tips & Ideas
Giant, Martin's and Stop & Shop normally run the same gift card deals, but they're all a little different this week. Martin's and Giant Food Stores in PA aren't offering 10x points on any brands, while Stop & Shop is including Cabela's at 10x which Giant isn't doing.