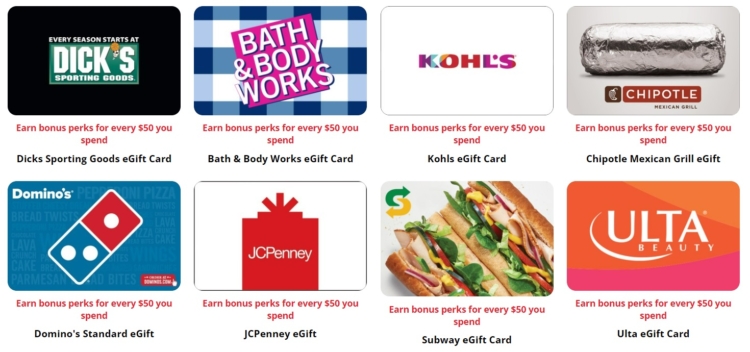 The Deal
Earn 2x Perks (Standard members) or 4x Perks (Pro members) at Giant Eagle when buying the following gift cards:

Google Play (in-store only?)
Dick's Sporting Goods
Bath & Body Works
Kohl's
Chipotle
Domino's
JCPenney
Subway
Ulta Beauty
Old Navy
GameStop
Key Terms
Expires August 10, 2022.
Valid in-store & online.
Tips & Ideas
At the time of publishing this post, Google Play isn't showing as being eligible when purchased online, although it is listed in their weekly ad as being valid, so perhaps that particular brand is only valid when buying it in-store. However, it might just be that their website hasn't fully updated with eligible brands yet and that it'll soon show as earning bonus Perks.