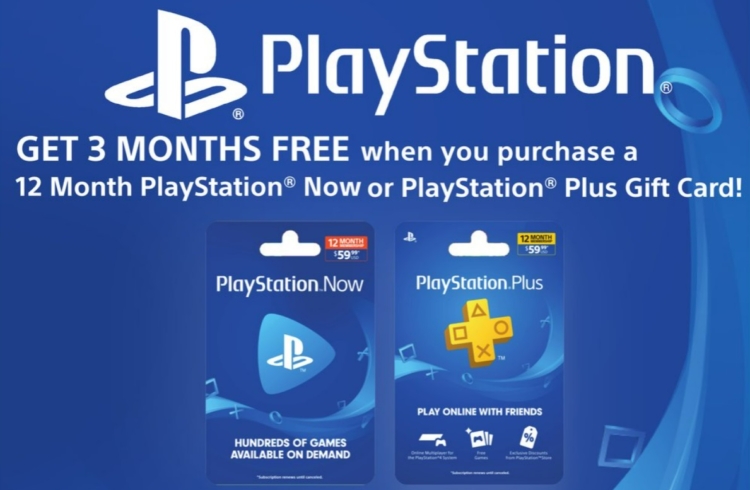 The Deal
Buy 12 month PlayStation Now or PlayStation Plus gift cards at Giant Eagle & get 3 months free.
Key Terms
Offer valid November 26-30, 2021.
Redeem voucher code by November 30, 2021 at 11:59pm PT.
Limit 2 per account for PSN.
Tips & Ideas
From what I can tell, these aren't special 12 month gift cards – you just have to load them to your account in order to get the 3 months free, but let me know if that's wrong.