Update 10/2/20: This offer has returned with an expiry date of November 2, 2020.
Update 8/1/20: This offer has returned with an expiry date of September 2, 2020.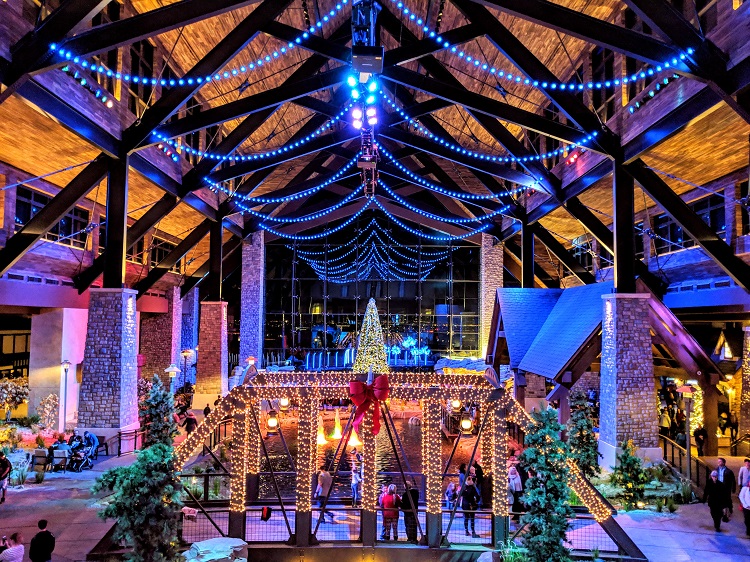 The Deal
Get 15% back when spending $100+ at Gaylord Hotels with a targeted Chase Offer/BankAmeriDeal.
Key Terms
Expires July 23, 2020 November 2, 2020.
Maximum of $63 back.
Offer valid one time only.
Payment must be made directly with the merchant.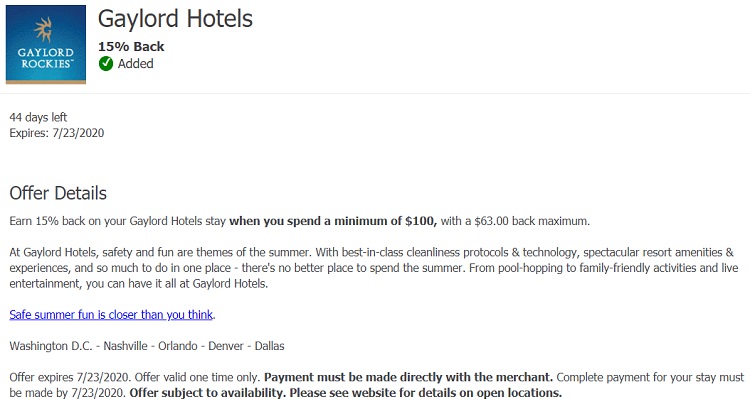 Tips & Ideas
There are five Gaylord Hotels properties in the US – Washington DC, Nashville, Orlando, Denver and Dallas. We happened to be in Denver during the holidays in 2018 just after that property opened, so we met up with some friends to check out their impressive Christmas light display both inside the property and around the grounds.
Gaylord Hotels is one of Marriott's 732 brands, so it might be possible to buy Marriott gift cards at one of these five properties. With a limit of $63 back as a statement credit, you'd max it out when spending $420 (which seems appropriate for Denver).
Marriott gift cards went on sale for 20% off last month, so this obviously isn't as good as that deal. If you missed out on that deal though, 15% off Marriott gift cards is still a pretty good deal for personal use. There are still a lot of cards on the resale market from that 20% off deal though, so this 15% off opportunity is unlikely to be profitable for reselling right now.
My wife had this offer on her Chase Sapphire Reserve and Freedom cards, while my Bank of America Cash Rewards card was also targeted for the offer.