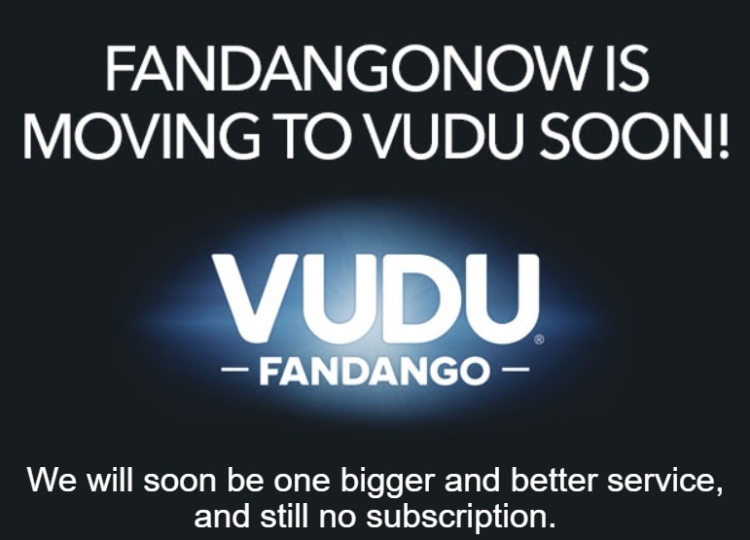 FandangoNOW has announced that they'll soon be moving to Vudu. This is a somewhat interesting development simply because Fandango bought Vudu from Walmart last year, but it looks like they'll be operating under the Vudu brand in the future rather than Vudu becoming FandangoNOW.
Once FandangoNOW moves to Vudu, your FandangoNOW account will no longer be active, so you'll have to set up a new (or merge with an existing) account on Vudu. Your Library, Watchlist and account details will all be transferred across in the process, so you won't lose any of those details.
On the gift card front it doesn't look like too much will be changing. You'll be able to redeem your FandangoNOW gift cards on Vudu if you have them, but we'll presumably be seeing Vudu-branded gift cards in the future.
One thing that's not explicitly spelled out is whether or not Fandango gift cards will be redeemable on Vudu. At the moment Fandango and FandangoNOW gift cards can be used interchangeably, so I'd assume that in the future you'll be able to use Fandango and Vudu gift cards interchangeably.