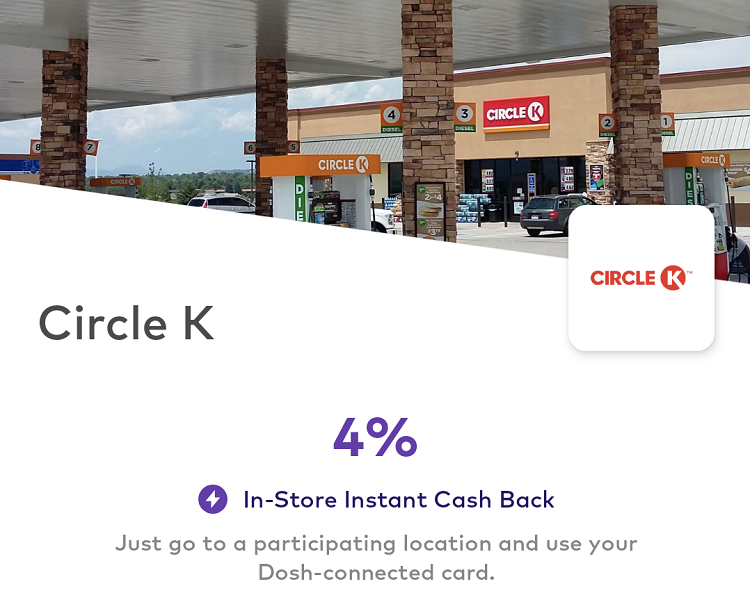 The Deal
Earn 4% cashback at Circle K when paying with a card linked in the Dosh app.
My Dosh referral link (I'll earn $10 when you sign up and connect and verify your first card, but I'm not entirely sure what you'll receive as a signup bonus. It used to be $5, then they reduced it to $1 a few months ago, but I'm not sure if it's gone back up now or not.)
Key Terms
$10 maximum cashback per day
Cashback valid only on transactions made at the pump
Valid only at participating locations
Offers are redeemable as long as available in the Dosh app. Check the app before making a purchase.
Tips & Ideas
I went to publish this post last night, but then figured there was no point from a gift card perspective seeing as the terms stated it's only valid at the pump. I published the deal on Frequent Miler though from a general stacking savings on gas perspective, but a reader commented that it worked when buying Amazon gift cards in-store too.