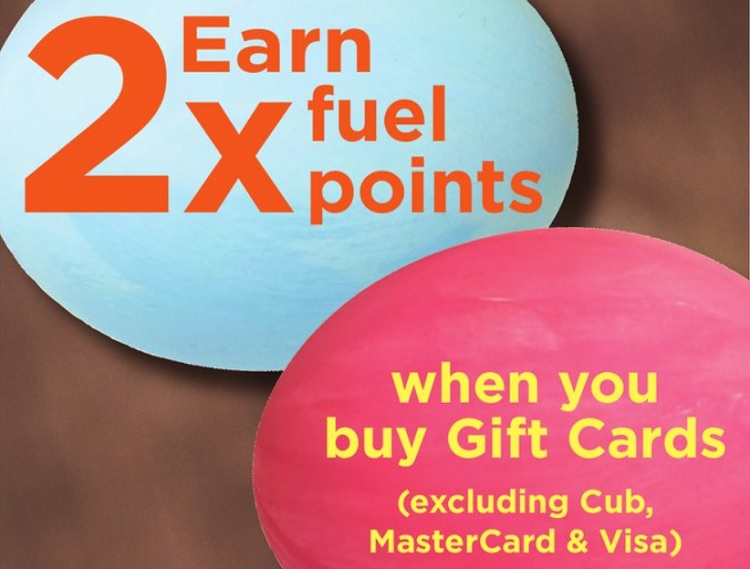 The Deal
Earn 2x fuel points when buying all third party gift cards at Cub.
Key Terms
Offer valid September 12-21, 2021.
Excludes Cub, Visa & Mastercard gift cards.
Tips & Ideas
Cub's fuel points program offers 10c off per gallon for every $100 you spend on up to 20 gallons. That means this 2x offer will save you up to 20c per gallon, so for every $100 you spend on gift cards you can redeem for fuel savings of up to $4.
Saving at most 4% isn't a great deal, but could be useful for high value gift card brands like Best Buy and Amazon.
Past Deals
August 1-14, 2021
May 30-June 23, 2021
May 2-12, 2021
March 21-April 6, 2021
February 28-March 9, 2021