Update 11/21/21: I've added a direct link to the offer below which takes you to the Amex Connect site. Sometimes that only works to load an offer to non-Amex issued cards like the Wells Fargo Propel card, while other times it works on Amex-issued cards too.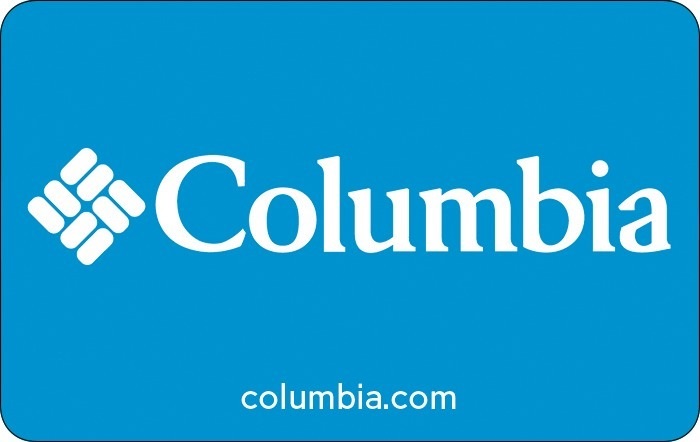 The Deal
Spend $125 in one or more transactions online at Columbia Sportswear & get $25 back with an Amex Offer.
Key Terms
Expires January 17, 2022.
Valid online only.
Valid only on US website.
Excludes authorized retailers.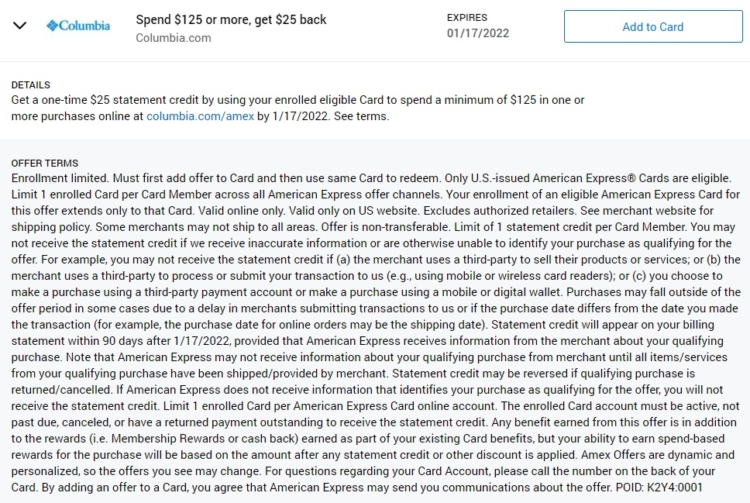 Tips & Ideas
There was a similar Columbia Sportswear Amex Offer recently, except that one gave $15 back when spending $75. With that offer I bought a Columbia Sportswear eGift card and it triggered the statement credit, so I'd assume the same thing will happen again with this latest offer.
Click through from a shopping portal in case the purchase tracks – you can find the latest rates here and here.