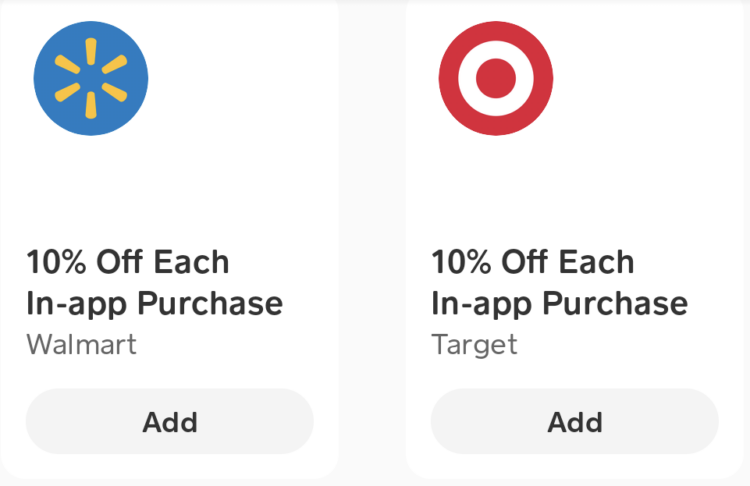 The Deal
The Cash App has a number of new Boosts including:

Target – 10% off
Walmart – 10% off
Nike – 10% off
Ray-Ban – 25% off
Sunglass Hut – 25% off

My referral link – referral code is DVHNXBG if needed.
Key Terms
Various expiry dates.
Various limits.
Tips & Ideas
All of these new Boosts require that you shop within the Cash App browser in order to gain the savings which means you're forgoing shopping portal cashback/rewards on the purchase(s). However, with 10%-25% discounts on offer, that can certainly be worthwhile.
Provided you can buy gift cards from the retailers on their own websites (rather than via a third party processor like CashStar) you should get the instant discount from the Boosts. It definitely works with Target as I took advantage of the $100 Apple + $15 Target gift card deal earlier and only had to pay $90 due to the $10 instant discount from the Boost.
Some of these Boosts (such as Target's) can be used every hour. Be aware that that's a rolling hour period, so if you buy at 8:45am, you can't buy again at 9am – you'd want to wait until 9:46am to play safe.
When there have been in-app Cash App Boosts in the past, they've sometimes closed off the ability to buy gift cards, so jumping on these opportunities sooner rather than later would be recommended in case they make changes later on to prevent this.