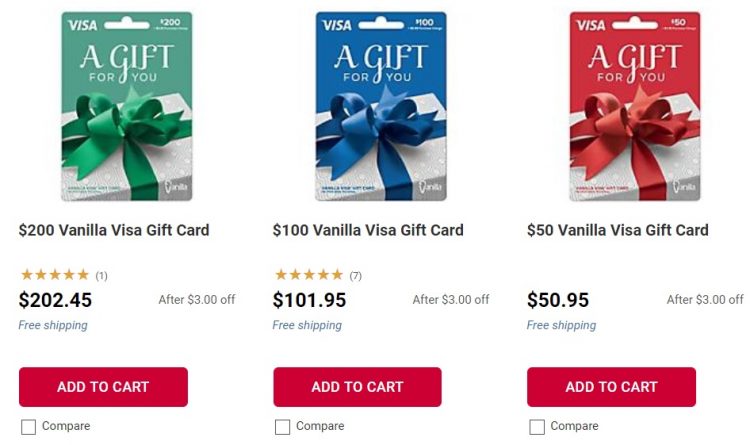 The Deal
Save $3 on the following Vanilla Visa gift cards sold by BJ's Wholesale Club (our affiliate links):
Key Terms
Expires April 11, 2020.
Limit 9 for the $100 cards.
Tips & Ideas
This is a good deal on these Visa gift cards as the $3 discount greatly reduces the activation fees. Wholesale Clubs are one of the 5% categories on the Discover It card right now, so that'd be a good card to use.
If you don't have a BJ's membership, you can buy an online-only membership for $10. If you can make use of an in-store membership, you can pick one up for as low as $25 right now.
When ordering online, click through from a shopping portal in case the purchase tracks – find the current rates here and here.