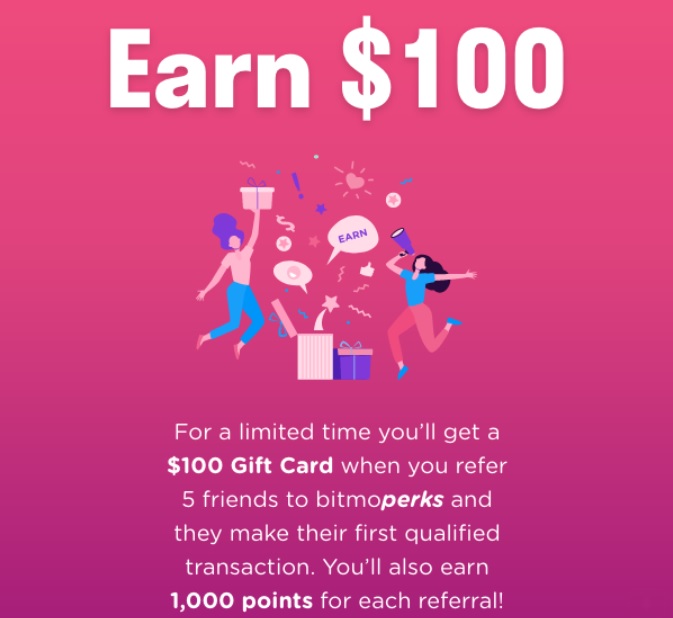 The Deal
Key Terms
Expires March 7, 2021.
Must be a Perks member to earn referral bonus.
Bonus is applied once referral joins BitmoPerks and makes a qualified transaction during qualifying period.
Tips & Ideas
Bitmo has been making its app far more interesting in recent months. They've run a number of great deals, including several which have been break even or profitable for reselling. They've started rewarding you for every purchase, plus they've introduced a different referral program which rewards you for every person you refer.
That new referral program isn't necessarily as generous as their old program, as it depends on how many people you'd referred in the past as to whether you'd now be better off (see my analysis here). It's therefore good to see them running promotions like this one which is somewhat similar to how they used to run referral promos.
In addition to the $100 gift card you'll receive when referring five new BitmoPerks members, you'll also earn the standard 1,000 points which are worth $1. That means that even if you don't reach that threshold of five referrals, you'll at least earn something.
If you don't currently use Bitmo and are considering signing up, I'd obviously appreciate it if you'd use my referral link. If you'd like to learn more about how Bitmo works, check out this complete guide which I put together.