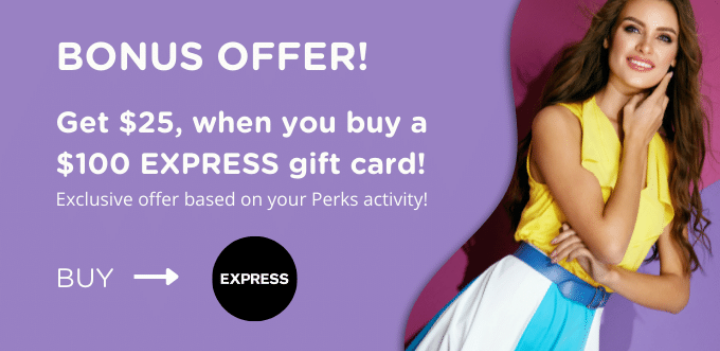 The Deal
Earn 250x Perk Points when buying Express gift cards in the Bitmo app.
Direct link to offer (My referral link. I'll earn 20,000 points (worth $20) and you'll get some kind of reward, but Bitmo doesn't state what that is.)
Key Terms
Expiry date unknown.
Limit $250 in total purchases per rolling 24 hours.
Tips & Ideas
250x Perk Points is worth 25% back towards future gift card purchases. That's a great rate for Express and should be break even or profitable for many resellers.
This is a targeted offer, so scroll through your Activity feed in the app to see if you see the image at the top of this post. If you do, tap on that and it'll prepopulate a unique code that ensures you'll earn the 250x rate.
h/t EW
Past Offer Dates