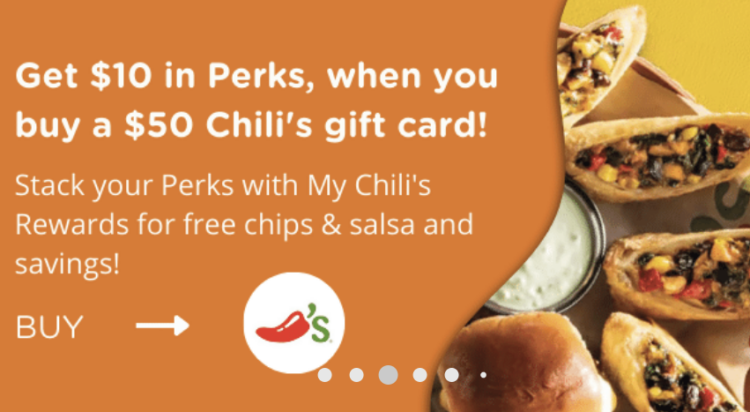 The Deal
Earn 200x Perk Points when buying Chili's gift cards in the Bitmo app.
Direct link to offer (My referral link. I'll earn 20,000 points (worth $20) and you'll get some kind of reward, but Bitmo doesn't state what that is.)
Key Terms
Expiry date unknown.
Limit $250 in total purchases per rolling 24 hours.
Tips & Ideas
200x Perk Points is worth 20% back towards future gift card purchases. That's a pretty good deal for Chili's when buying for personal use, but it might be borderline if you're looking to resell these gift cards.