Update 9/20/21: The rate on Uber Eats dropped yesterday, but it's back up to 150x today.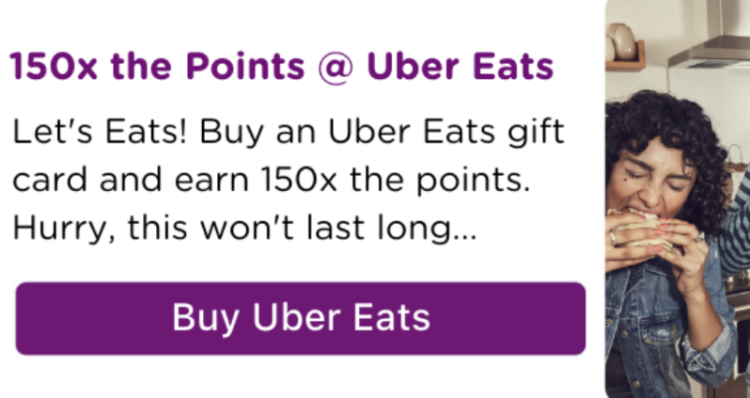 The Deal
Earn 150x Perk Points when buying Uber Eats gift cards in the Bitmo app.
Direct link to offer (My referral link. I'll earn 5,000 points (worth $5) and you should earn 4,500 points (worth $4.50).
Key Terms
Expiry date unknown.
Limit $250 per 24 hours.
Tips & Ideas
150x Perk Points is worth 15% back towards future gift card purchases. That's a good return for Uber Eats (and, by extension, Uber) gift cards and could be of interest for resellers.
The Discover It card is offering 5% cashback on PayPal purchases this quarter, so that can be a way to enhance the deal if you've not already maxed out your $1,500 allowance of 5% spend.