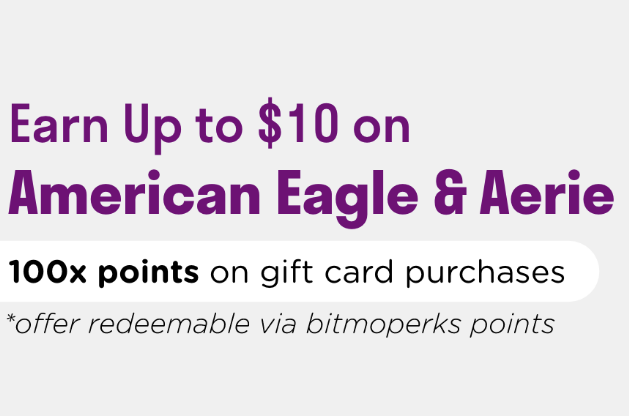 The Deal
Earn 100x Perk Points when buying the following gift card brands in the Bitmo app:
Direct link to offer (My referral link. I'll earn 1,000 points (worth $1) and you'll get some kind of reward, but Bitmo doesn't state what that is.)
Key Terms
Expiry date unknown.
Limit $200 per rolling 24 hours.
Tips & Ideas
100x Perk Points is worth 10% back towards future gift card purchases. While that's not bad, both American Eagle and Aerie are participating retailers on some Happy gift card brands, so you might get a better deal going down that avenue.