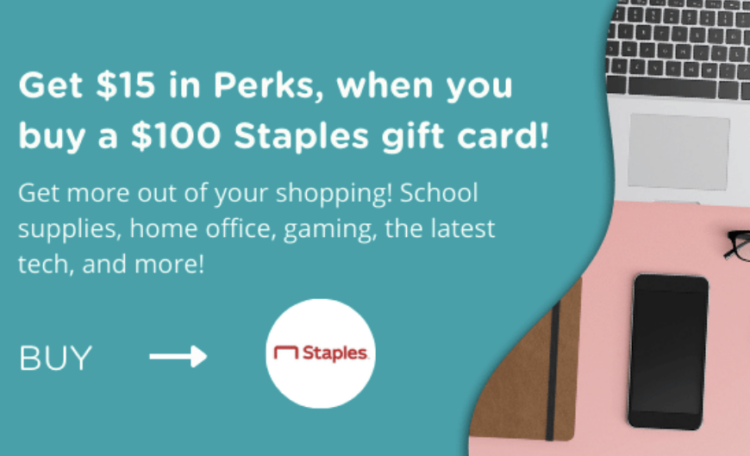 The Deal
Buy $100 Staples gift cards in the Bitmo app & earn 15,000 Perk Points.
Direct link to offer (My referral link. I'll earn 20,000 points (worth $20) and you'll get some kind of reward, but Bitmo doesn't state what that is.)
Key Terms
Limit $250 in total purchases per rolling 24 hours.
Tips & Ideas
15,000 Perk Points are worth $15 towards future gift card purchases which is a pretty good rate for Staples. If you cash out your points for high value cards like Home Depot and eBay to resell those, you'll need a Staples resale rate of 86.5%+ to make it worthwhile.
To find this offer in the app, go to the Staples listing and scroll through the images further down that page until you see the image at the top of this post. Tap on that and it'll prepopulate a unique promo code to ensure you earn the 15,000 Perk Points. Unfortunately this offer is only valid on $100 denominations rather than being a 150x Perk Points rate on all denominations.