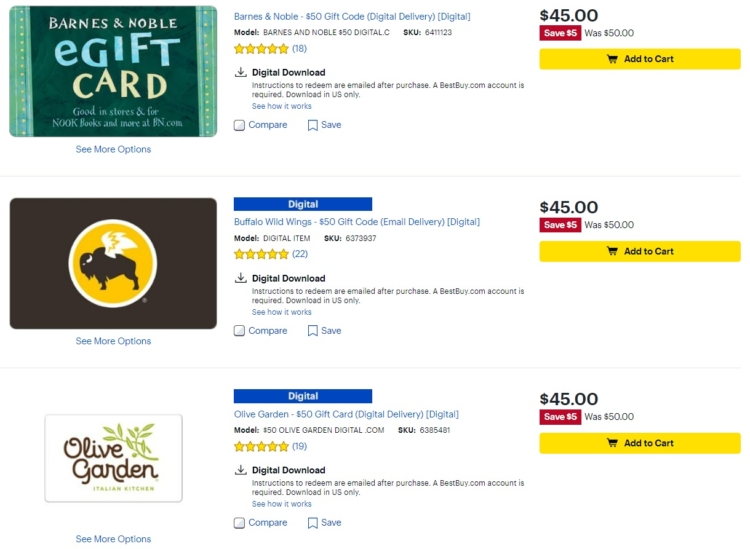 The Deal
Save 10% on the following gift cards at Best Buy:

Barnes & Noble
Bass Pro Shops
Buffalo Wild Wings
Olive Garden

Direct link to offer (our affiliate link).
Key Terms
Expiry date unknown (probably January 16, 2022).
Tips & Ideas
Nothing too interesting here, but could be good for personal use when also taking into account the Best Buy Rewards you'll earn.