Update 6/10/21: A new round of these has gone out with an expiry date of July 29, 2021. h/t EW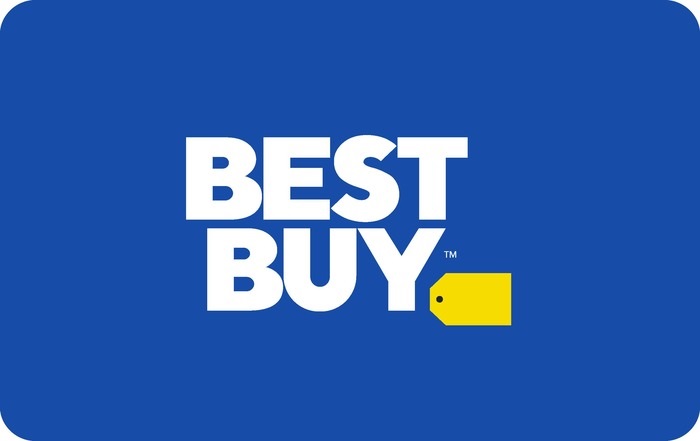 The Deal
Get 10% back at Best Buy with a targeted Chase Offer.
Key Terms
Expires July 15, 2021.
Maximum $35 back.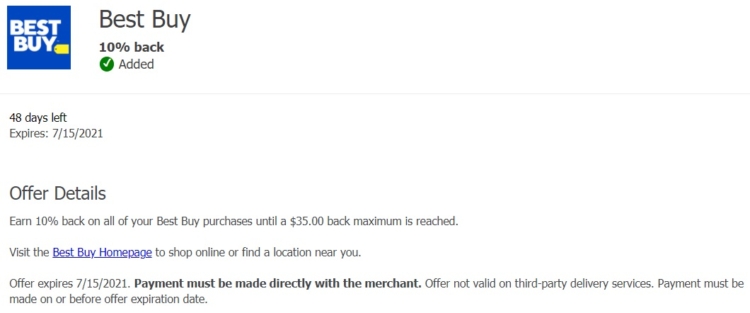 Tips & Ideas
There's a separate Best Buy Chase Offer (with various expiry dates) which is only valid on up to $300 of spend. This offer is even better because it's valid on up to $350 of spend.
The targeting seems to be very random because we got it on my wife's IHG Premier card which hasn't had any activity in months other than a currently pending charge for a hotel pet fee. It's therefore worth checking Chase Offers for your sock drawered cards in addition to the ones you use a lot in case you get this offer on any of those.
You can use it to buy physical Best Buy gift cards in-store and online, but eGift card purchases won't work as payment for those is processed by CashStar. Physical and eGift card purchases of third party gift cards on Best Buy's website will work though, along with physical third party gift cards in-store. That includes Amazon gift cards which some might prefer.