Update 5/3/21: There's another version of this offer expiring June 17, 2021. This appeared on a card where a past Best Buy Chase Offer had been redeemed, so it's great that you can get it again on a card where you've already taken advantage of it. h/t EW
Update 4/18/21: There's another version of this offer expiring June 3, 2021. h/t EW
Update 4/4/21: There's an additional version of this offer expiring on May 20, 2021. h/t Doctor of Credit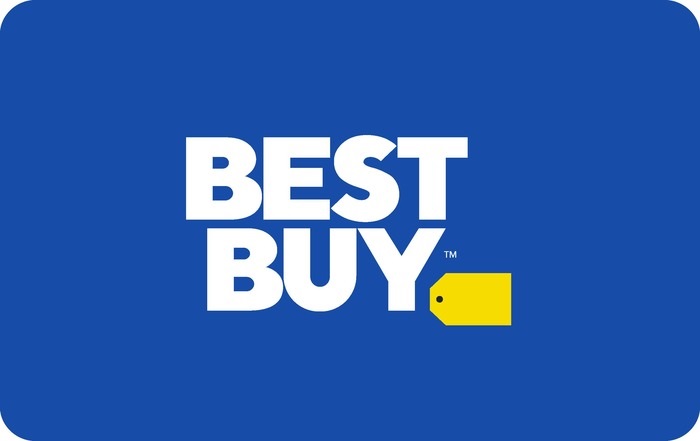 The Deal
Get 10% back at Best Buy with a targeted Chase Offer.
Key Terms
Expires June 17, 2021.
Maximum $30 back.
Offer valid one time only.
Payment must be made directly with the merchant.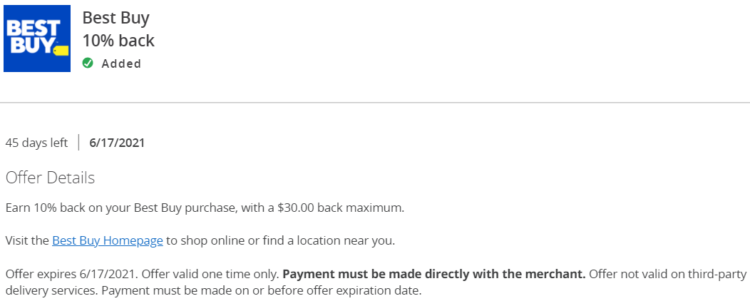 Tips & Ideas
This is a sweet deal if you're targeted. You can buy gift cards in-store, physical Best Buy gift cards online and digital and physical third party gift cards online. The only ineligible type of gift card is a Best Buy eGift card as payment for those is processed by CashStar.
h/t Eugene