Update 6/23/22: More people have been targeted for this offer, this time with an expiry date of August 11, 2022.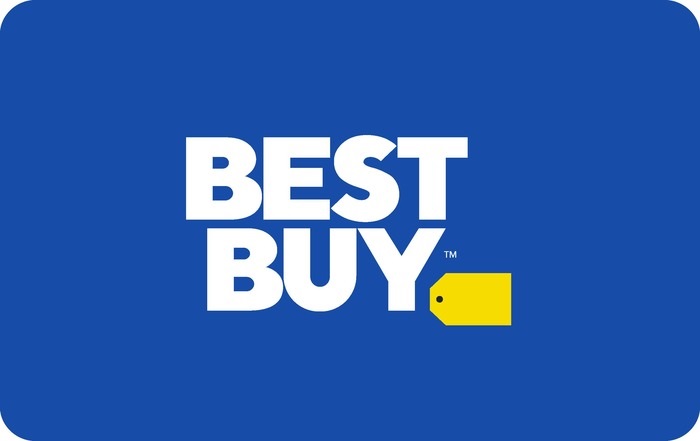 The Deal
Get 10% back on all your purchase at Best Buy with a targeted Chase Offer.
Key Terms
Expires July 14, 2022 or August 11, 2022.
Maximum $25 back.
Payment must be made directly with the merchant.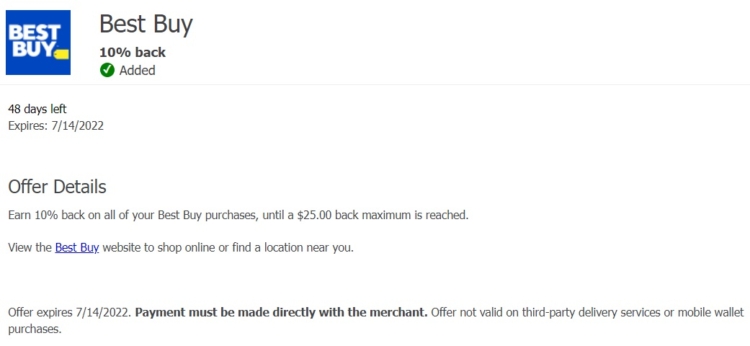 Tips & Ideas
There used to be frequent Best Buy Chase Offers, but they've been few and far between over the last 6 months or so; it's therefore great to see them make a return.
You can buy the following types of gift cards to trigger the statement credit from this offer:
In-store
Online – eGift cards
Online – Physical gift cards
The only type of gift card that won't won't for this deal is Best Buy eGift cards because payment for those are processed by CashStar.
Best Buy frequently runs gift card deals online that'll stack with this Chase Offer – you can find the latest deals here.
Past Deal Expiry Dates
December 2, 2021
October 21, 2021