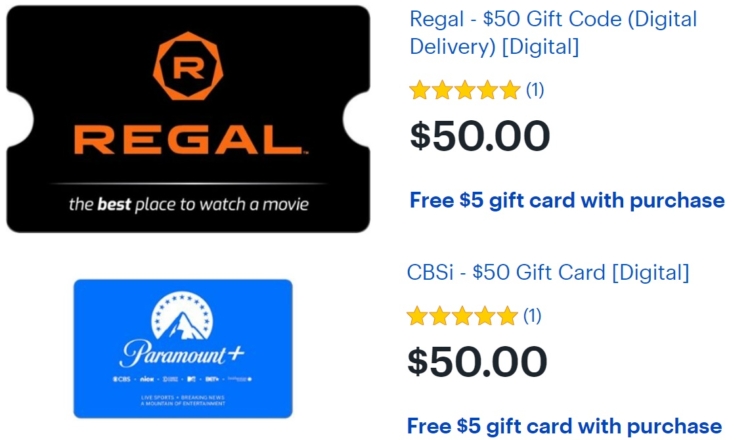 The Deal
Buy $50 gift cards for the following brands at Best Buy & get $5 Best Buy gift card free (our affiliate links):
Key Terms
Expiry date unknown.
Limit 1 per transaction.
Tips & Ideas
This isn't an amazing deal seeing as Regal Cinemas gift cards often go on sale for 20% off. Paramount+ doesn't tend to get discounted as frequently or by as much, although it is sometimes possible to get better deals than a 10% bonus in the form of a Best Buy gift card.