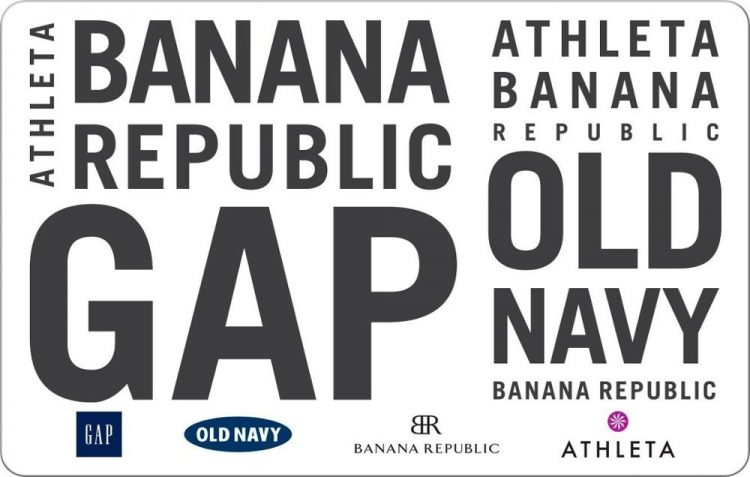 The Deal
Spend $150 at Athleta in a single purchase & get $25 back with an Amex Offer.
Key Terms
Expires November 12, 2021.
Offer valid in-store only.
Valid at participating locations in the US.
Excludes mobile transactions and purchases made online.
Excludes corporate sale program.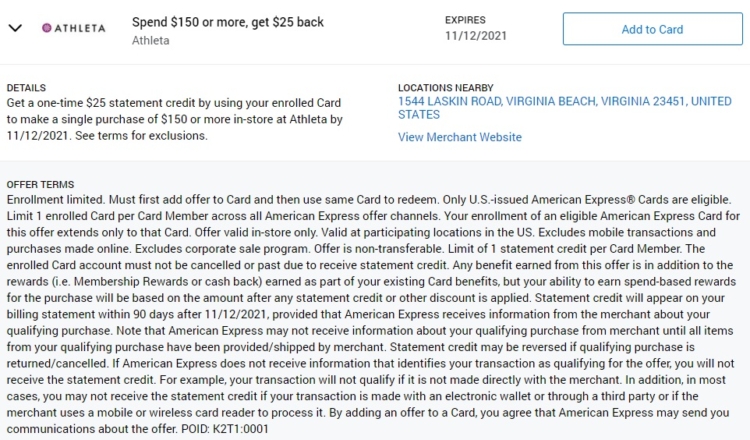 Tips & Ideas
Athleta is part of the Gap family of brands, so you can buy an Athleta gift card in-store and resell as Gap/Gap Options if you don't want to use this for personal use.
This is only a 16.67% discount though, so with the holidays coming up and a likely flood of 20% discounts on Gap gift cards, this Amex Offer isn't overly appealing from a reselling perspective.
There are some card-linked stacking opportunities though which might make this more worthwhile:
JetBlue TrueBlue Shopping Portal – This earns you 3x TrueBlue points per dollar (see here).
Rakuten – Rakuten is currently offering 2%/2x at Athleta when paying with a linked card. Gift card purchases are excluded, but that doesn't mean it's enforced (see here).
Bitmo – Bitmo offers 1x Perk Point per dollar. That's only worth 0.1%, but better than nothing.
Payce – Payce might be offering 5% back (with a limit of $5 cashback). It's showing Gap and Old Navy near my registered location in the app, so I don't know if the lack of Athleta is because that's just not an option or if it's because there's no Athleta store near that registered location.