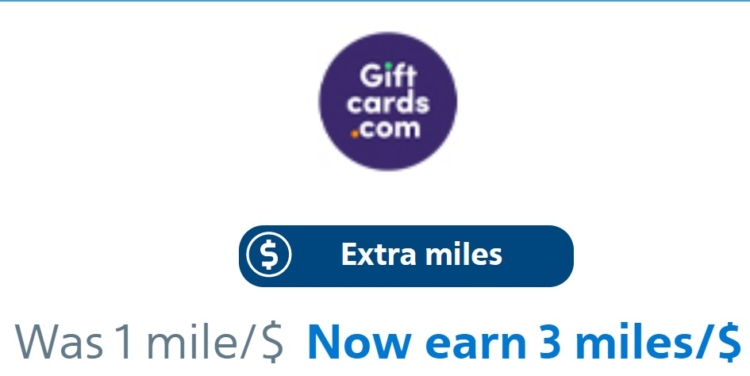 The Deal
Earn 3x AAdvantage miles when shopping at GiftCards.com via the American Airlines shopping portal.
Key Terms
Expiry date unknown.
Orders over $2,000.00 max per month per customer are not eligible.
This merchant is temporarily unable to reward for purchases made using the default settings for Safari 12, which automatically block the cookies required for this merchant to track your purchase. This feature can be turned off in your browser settings by disabling the 'Prevent Cross-Site Tracking' setting.
Not eligible on purchases made with coupon or discount codes that are not found on the American Airlines shopping portal.
Tips & Ideas
The United portal was offering 3x yesterday, now it's the turn of the American Airlines portal. This can be stacked with their separate promotion offering up to 4,000 bonus miles. If you bought $1,200 of gift cards (including Visa and Mastercard gift cards), you'd end up with 7,600 miles which is a 6.33x return on top of the earnings from whichever card you pay with.