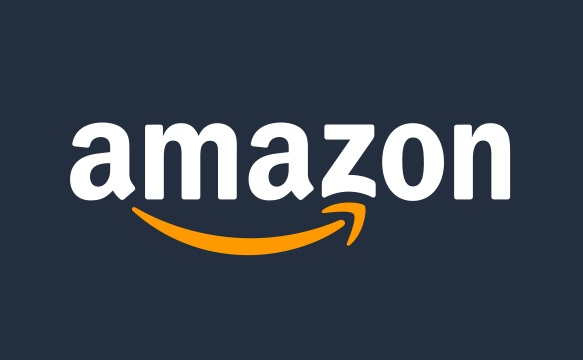 The Deal
Earn 5x bonus Membership Rewards on Amazon purchases with a targeted Amex Offer.
Key Terms
Expires August 1, 2021.
Limit of 1,500 Membership Rewards points.
Offer valid only for purchases made at Amazon.com and via the US Amazon mobile app using your enrolled American Express Card after enrollment and prior to 8/1/2021.
Excludes corporate gift card and custom-designed gift card purchases.
Not valid at international sites owned and/or operated by Amazon or websites affiliated with/linked to/from Amazon.com.
Offer not valid for Amazon Go, Amazon Local, Amazon Mechanical Turk, Amazon Web Services, Amazon Home & Business Services, Amazon Currency Converter, Home Services, Prime Photos, Amazon Inspire, Amazon Video Direct, Amazon business, Amazon Global, or Amazon Drive.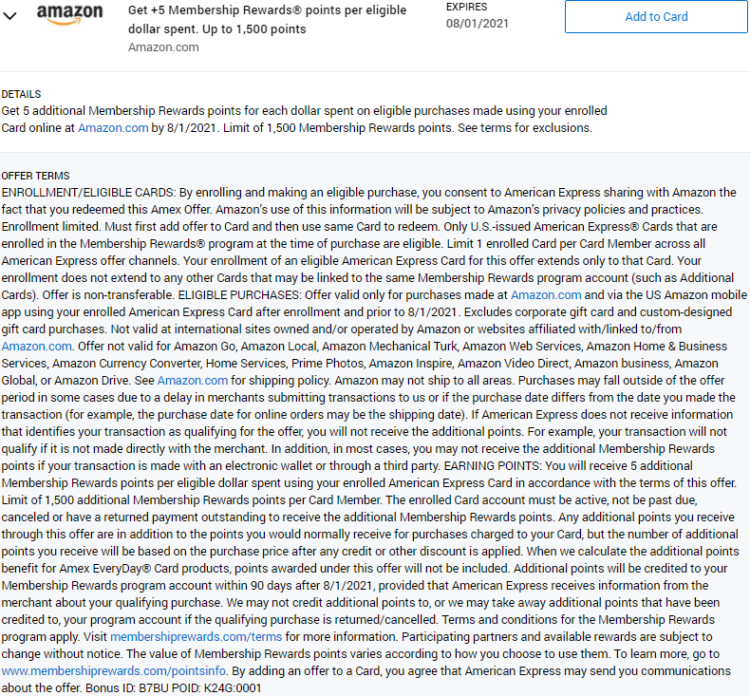 Tips & Ideas
The 5x bonus Membership Rewards is in addition to the standard earnings of 1-2x depending on what card(s) you get this on. With a limit of 1,500 bonus Membership Rewards, you'll max this out when spending $300. That can be done by simply reloading your Amazon gift card balance or buying an Amazon gift card.
Alternatively, you could buy a couple of Best Buy gift cards to max it out seeing as their maximum denominations are $200 and $250 for digital and physical gift cards respectively.
h/t EW