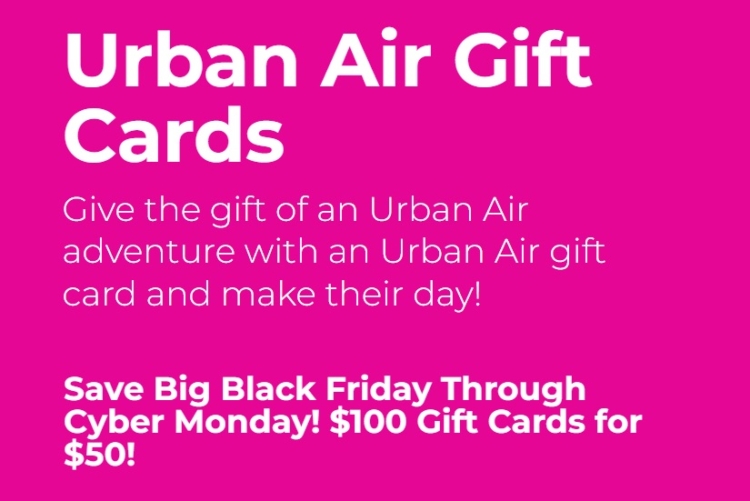 The Deal
Buy $100 Urban Air gift cards for $50.
Key Terms
Offer valid November 25-28, 2022.
Tips & Ideas
If you ever visit Urban Air, saving 50% is an awesome deal. The 'Buy Gift Cards' button at the top of the landing page doesn't seem to be working, but there are other links for 'Purchase Gift Cards' and 'Buy Now' which seem to be working. You have to then enter your zip code to pick an Urban Air location near you, then there'll be gift card options. There's isn't a $100 card listed, but that's because the $50 card says that it's $50 for $100 value.